SEO Strategy: How to Win a Competitive Game
Jul 2, 2022
Resources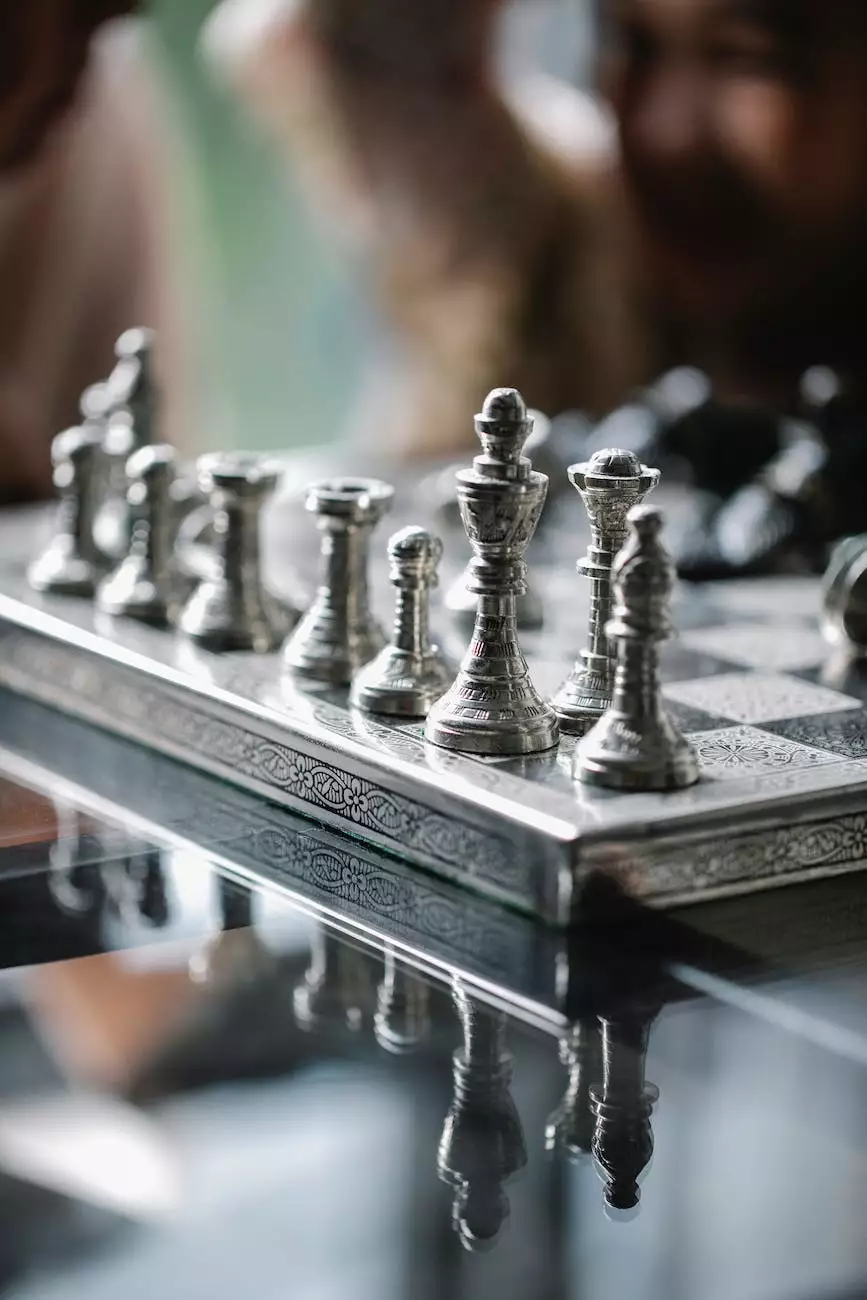 As the online marketplace continues to grow, it becomes increasingly essential for businesses to optimize their websites and enhance their online visibility. In today's competitive digital landscape, having a strong SEO strategy is the key to staying ahead of the game and outranking your competitors. At Simply SEO, we specialize in providing high-end SEO services tailored to businesses in the Business and Consumer Services industry, helping them thrive in the online world.
Understanding the Importance of SEO
SEO, or Search Engine Optimization, is the practice of improving your website's visibility and ranking on search engine result pages (SERPs). When users search for keywords related to your business, you want your website to appear at the top of the search results. This increased visibility drives organic traffic to your website, generating higher conversions and revenue.
A well-crafted SEO strategy is essential for any business that wants to succeed in today's digital landscape. It goes beyond just keyword optimization and includes various factors such as website structure, content quality, backlink profile, and user experience. By implementing effective SEO techniques, you can improve your online presence and attract your target audience.
Crafting a Winning SEO Strategy
Developing a successful SEO strategy requires careful planning, thorough research, and continuous optimization. At Simply SEO, we follow a comprehensive approach to help you outrank your competitors and dominate the search results. Here are some key steps involved in crafting a winning SEO strategy:
1. Keyword Research
Keyword research forms the foundation of any successful SEO campaign. By identifying the right keywords and phrases your target audience is searching for, you can optimize your website's content to align with their search intent. Our team of experts at Simply SEO conducts thorough keyword research to identify high-value keywords that can drive relevant organic traffic to your website.
2. On-Page Optimization
On-page optimization focuses on optimizing individual web pages to improve their visibility and relevance for target keywords. This involves optimizing meta tags, headers, URLs, and internal links. Our team ensures that your website's on-page elements are optimized effectively, helping search engines understand the relevance and value of your content.
3. Technical SEO
Technical SEO involves optimizing the technical aspects of your website to improve its crawlability and indexability. This includes optimizing site speed, mobile responsiveness, site architecture, and handling duplicate content. Our technical SEO experts at Simply SEO conduct a thorough website audit to identify and fix any potential technical issues that may hinder your website's performance.
4. Content Strategy
Quality content is key to attracting and engaging your target audience. Developing a comprehensive content strategy that aligns with your audience's interests and search intent is essential. Our team helps create compelling and informative content that not only ranks well in search engines but also resonates with your target audience, driving higher engagement and conversions.
5. Link Building
Building high-quality backlinks from authoritative websites is crucial for improving your website's authority and credibility. Our team at Simply SEO employs ethical link-building strategies to acquire relevant and authoritative backlinks that boost your website's visibility and organic rankings.
Why Choose Simply SEO?
Simply SEO is a leading provider of high-end SEO services in the Business and Consumer Services industry. By choosing Simply SEO as your trusted SEO partner, you benefit from the following:
Expertise: Our team of experienced SEO professionals stays updated with the latest industry trends and best practices to ensure your website enjoys maximum visibility.
Personalized Approach: We understand that every business is unique. Our SEO strategies are tailored to meet your specific business goals, ensuring optimal results.
Proven Results: With our proven track record of delivering successful SEO campaigns, we can help you outrank your competitors and achieve sustainable growth.
Transparency: We believe in open communication with our clients. You will receive regular reports and updates on the progress of your SEO campaign.
Long-Term Partnership: We aim to build long-lasting relationships with our clients. Our team is dedicated to continuously optimizing your website's performance and ensuring its sustained success.
Don't let your competitors dominate the online marketplace. Contact Simply SEO today to discuss your SEO needs and craft a winning strategy that sets you apart from the competition. Our team is ready to help you achieve higher visibility, increased organic traffic, and greater business success. Let's conquer the digital landscape together!