2023 Social Media Strategy Guide for Law Firms
Jun 29, 2022
Resources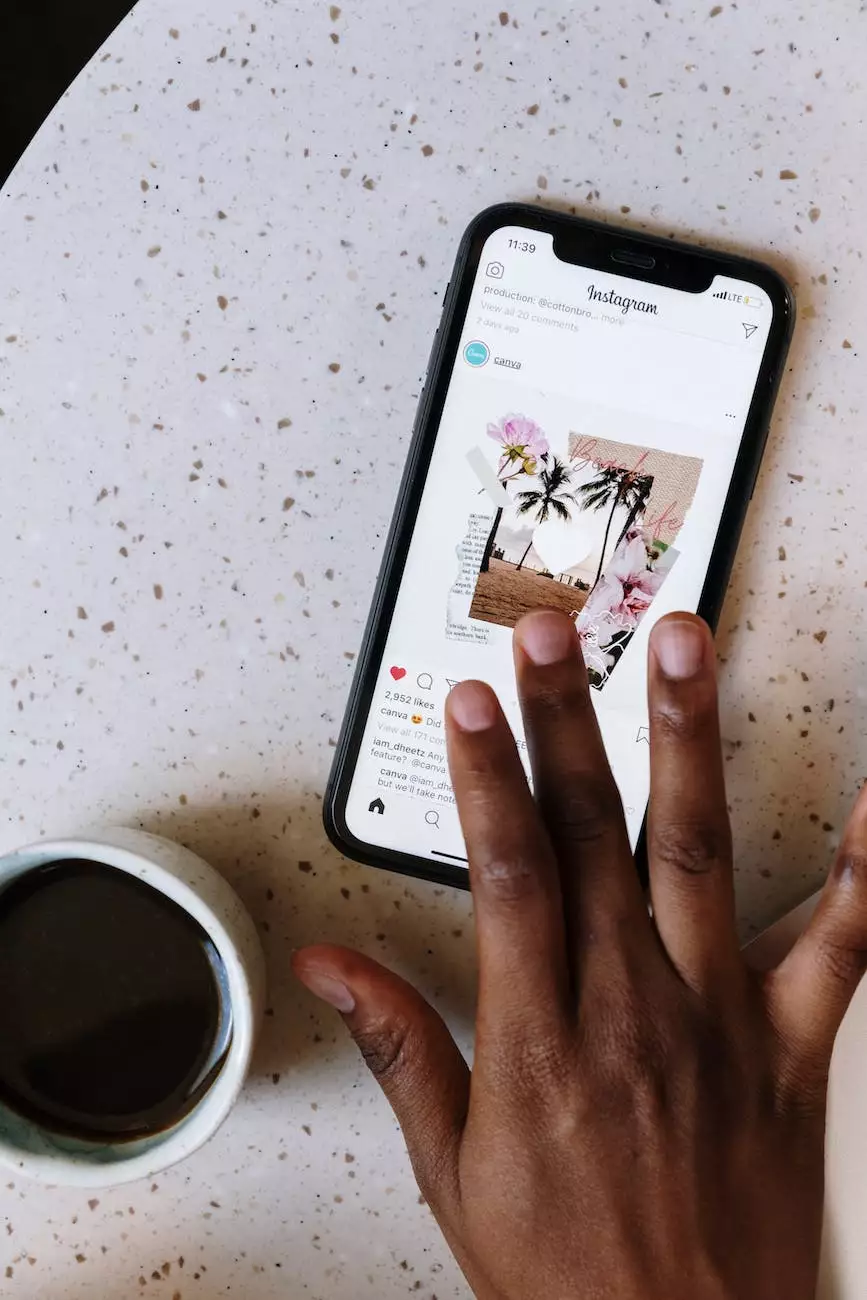 Introduction
Welcome to the comprehensive 2023 Social Media Strategy Guide for Law Firms brought to you by Simply SEO. In today's digital age, social media has become an essential tool for businesses to connect with their audience, build brand awareness, and drive organic traffic to their websites. For law firms, an effective social media strategy can help establish credibility, attract potential clients, and differentiate your firm from competitors.
Why Social Media Matters for Law Firms
With the rise of social media platforms, clients are increasingly turning to social media to research and engage with businesses, including law firms. It is crucial for law firms to have a strong online presence across relevant social media channels to connect with potential clients and showcase their expertise.
Expanding Your Online Presence
By actively participating in social media, your law firm can expand its online presence beyond your website. Regularly sharing valuable content, engaging with your audience, and showcasing your legal expertise on platforms such as Facebook, Twitter, LinkedIn, and Instagram can help your firm gain visibility and attract potential clients.
Engaging with Your Target Audience
Social media platforms provide an excellent opportunity for law firms to engage with their target audience directly. By sharing informative blog posts, legal news updates, tips, and answering legal questions, you can establish your firm as a trusted resource within your field. Encourage engagement by responding to comments, messages, and participating in relevant discussions, showing your commitment to providing valuable insights.
Driving Traffic to Your Website
A well-executed social media strategy can be a powerful traffic driver to your law firm's website. By creating compelling social media content that links back to relevant pages on your website, you can channel interested users directly to your site. This increased traffic can lead to more conversions, whether it's booking consultations, submitting inquiries, or accessing informative resources on your site.
Key Social Media Platforms for Law Firms
Choosing the right social media platforms is crucial for effective social media marketing. Here are some key platforms for law firms to consider:
1. Facebook
Facebook remains one of the most popular social media platforms worldwide. With over 2.8 billion monthly active users and advanced targeting options, Facebook provides law firms with a vast potential audience to reach. Create a professional business page, share thought leadership content, engage in discussions, and utilize targeted advertising to connect with potential clients.
2. LinkedIn
LinkedIn, often referred to as the professional social network, is a goldmine for law firms to connect with other professionals, establish industry authority, and engage in targeted networking. Optimize your law firm's LinkedIn company page by highlighting your services, sharing educational content, joining industry-specific groups, and maximizing the power of LinkedIn Pulse for publishing articles.
3. Twitter
Twitter's fast-paced and real-time nature makes it an ideal platform for sharing quick updates and engaging in concise conversations. Law firms can leverage Twitter to stay on top of industry news/trends, showcase expertise through microblogging, and engage with influencers, clients, and other legal professionals by leveraging relevant hashtags and participating in Twitter chats.
4. Instagram
While more visually-driven, Instagram is an excellent platform for showcasing the human side of your law firm. Share behind-the-scenes content, highlight successful cases, legal team spotlights, local community involvement, and use compelling visuals to capture attention. Engaging with your audience by responding to comments, and utilizing Instagram Stories and IGTV to share valuable legal tips can further enhance your firm's reputation.
Creating an Effective Social Media Strategy
To effectively leverage social media for your law firm, it's essential to develop a well-thought-out strategy. Here's a step-by-step guide to crafting your social media strategy:
1. Define Your Goals
Start by identifying your law firm's specific goals for social media. Do you want to increase brand awareness, generate leads, or drive more website traffic? Clearly defining your goals will help shape your overall strategy and determine the metrics you need to track.
2. Identify Your Target Audience
Understanding your target audience is crucial for delivering content that resonates with them. Analyze your current client base and conduct market research to identify the demographics, interests, and pain points of your potential clients. This information will guide your content creation and audience targeting.
3. Create Engaging and Relevant Content
Develop a content plan that aligns with your audience's interests, providing valuable information while showcasing your firm's expertise. Share blog articles, infographics, videos, and case studies that address common legal questions, demystify complex processes, and convey your firm's unique value proposition.
4. Schedule and Post Consistently
Consistency is key when it comes to social media success. Create a posting schedule and stick to it. Utilize social media management tools to plan and automate your posts, ensuring regular content delivery and saving valuable time.
5. Engage and Interact with Your Audience
Monitor your social media channels regularly for comments, messages, and mentions. Promptly respond to inquiries, engage with your audience by asking questions, and participate in discussions. Showcasing your responsiveness and building genuine connections can position your law firm as a trusted resource.
6. Track and Analyze Your Results
Measure the success of your social media efforts by tracking key metrics such as engagement rates, website traffic, lead conversions, and follower growth. Analyze these metrics regularly to identify what's working and adjust your strategy accordingly.
Conclusion
In conclusion, social media has become an indispensable marketing tool for law firms. By implementing a well-crafted social media strategy, law firms can enhance their online presence, engage with their target audience, and drive valuable traffic to their websites. Stay updated on emerging trends, leverage the right social media platforms and consistently deliver compelling content to gain a competitive edge in the legal industry.
Get Started Today
Are you ready to elevate your law firm's social media presence? Contact Simply SEO for expert guidance and comprehensive SEO services tailored specifically to law firms. Together, we can develop a winning social media strategy that will help you outrank competitors, attract more clients, and grow your business.