Email Marketing for Law Firms: A Comprehensive Guide
Aug 14, 2018
Resources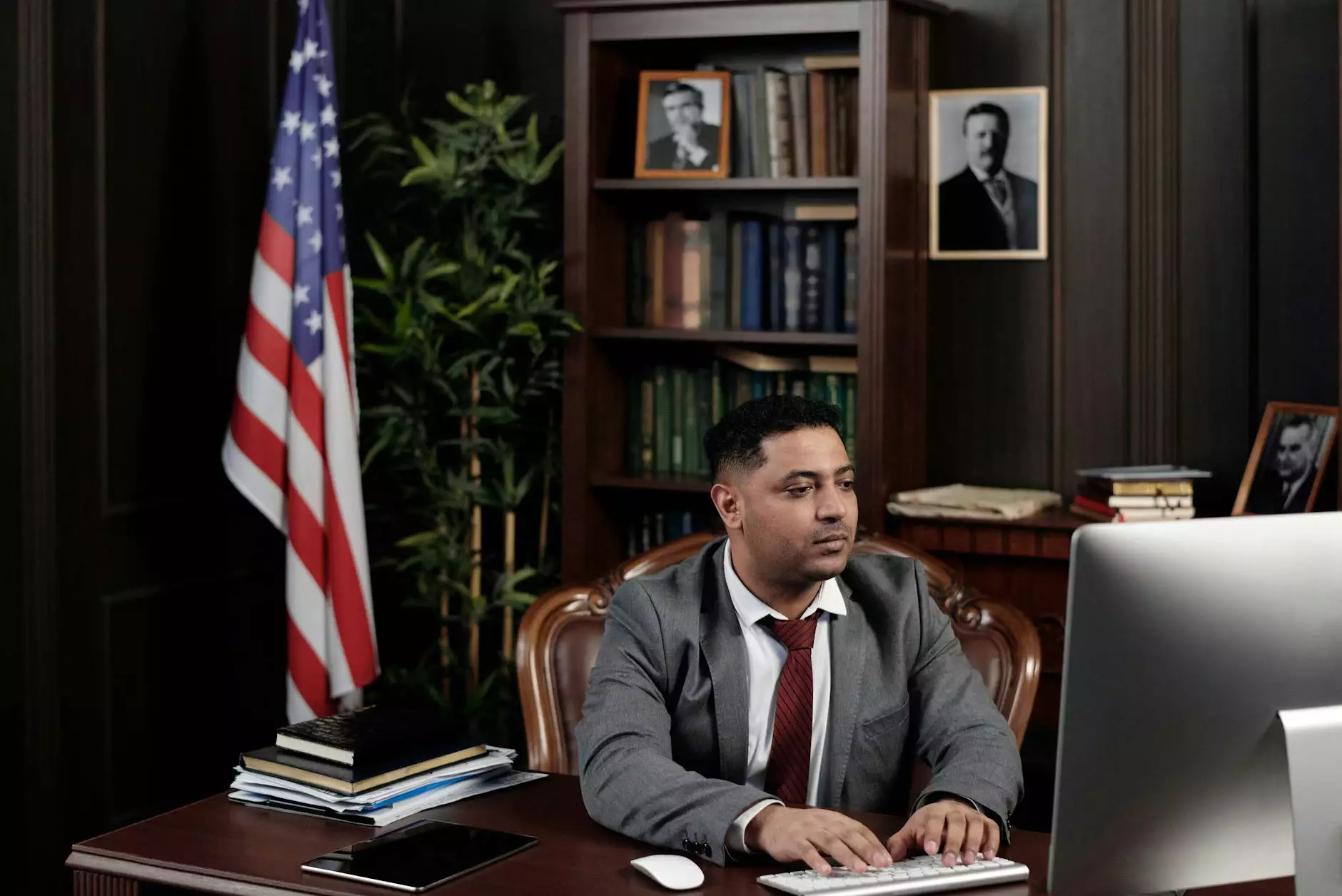 At Simply SEO, we understand the importance of effective marketing strategies for law firms. In today's digital age, email marketing has emerged as a powerful tool to nurture relationships, engage potential clients, and drive conversions. With our comprehensive guide, you'll learn how to harness the potential of email marketing and optimize your law firm's online presence.
The Power of Email Marketing for Law Firms
Email marketing is a cost-effective way for law firms to reach their target audience and build strong connections. By leveraging personalized and targeted email campaigns, law firms can establish credibility, showcase their expertise, and maintain consistent communication with prospective clients.
With our expert guidance, you'll learn how to develop engaging email content that resonates with your audience and drives action. From creating captivating subject lines to crafting compelling calls-to-action, we'll provide you with actionable strategies to maximize the impact of your email campaigns.
Segmentation and Personalization: Key Strategies for Success
Segmenting your email list based on various criteria such as practice area, location, and client type allows you to deliver tailored content to specific groups. By personalizing your emails, you can increase engagement and conversions.
Our team of SEO experts will guide you through the process of segmenting your email list effectively. We'll show you how to gather relevant data, create targeted content, and use automation tools to streamline your email marketing efforts. By implementing these strategies, your law firm can establish a personal connection with potential clients and enhance their overall experience.
Building Trust and Credibility with Thoughtful Content
Thought leadership is a crucial aspect of marketing for law firms. By consistently delivering valuable and insightful content, your firm can position itself as a trusted authority in the legal industry. Our comprehensive guide will teach you how to create thought-provoking content that resonates with your target audience.
From crafting informative newsletters to sharing relevant industry updates, we'll help you develop a content strategy that showcases your expertise and builds trust. By establishing your law firm as a knowledgeable resource, you'll attract potential clients and differentiate yourself from competitors.
Optimizing Your Law Firm's Email Campaigns
In order to maximize the impact of your email marketing efforts, it's important to optimize your campaigns for better results. Our guide covers the essential steps to ensure your emails are delivered, opened, and engage recipients effectively.
We'll provide you with tips on creating responsive email templates, optimizing subject lines for higher open rates, and crafting compelling email copy. Additionally, we'll share insights on A/B testing, analyzing email metrics, and refining your strategies to achieve better results over time.
Automating Your Email Marketing Workflow
As a busy law firm, it's crucial to streamline your marketing processes for efficiency. With our comprehensive guide, you'll learn how to automate your email marketing workflow and save valuable time.
We'll introduce you to popular email marketing software platforms and guide you through the setup process. From creating automated email series to integrating your CRM system, we'll help you leverage technology to enhance your firm's marketing capabilities.
Measuring and Analyzing Email Campaign Performance
Tracking the performance of your email campaigns is essential to gauge their effectiveness and make data-driven improvements. Our guide provides insights on key email marketing metrics and tools to measure your success.
By monitoring metrics such as open rates, click-through rates, and conversion rates, you can identify areas of improvement and optimize your future campaigns accordingly. We'll guide you through setting up email analytics and using the data to refine your email marketing strategies for optimal results.
Stay Ahead with Simply SEO's Expertise
As industry-leading experts in Business and Consumer Services - SEO services, Simply SEO is committed to helping law firms thrive in the competitive digital landscape. Our comprehensive guide on email marketing for law firms equips you with the knowledge and strategies to stand out, attract potential clients, and drive growth.
Don't miss out on the opportunity to leverage the power of email marketing for your law firm. Contact Simply SEO today and revolutionize your firm's online presence with our expert guidance!