How To Do Effective Content Marketing for Law Firms
Jun 15, 2022
Blog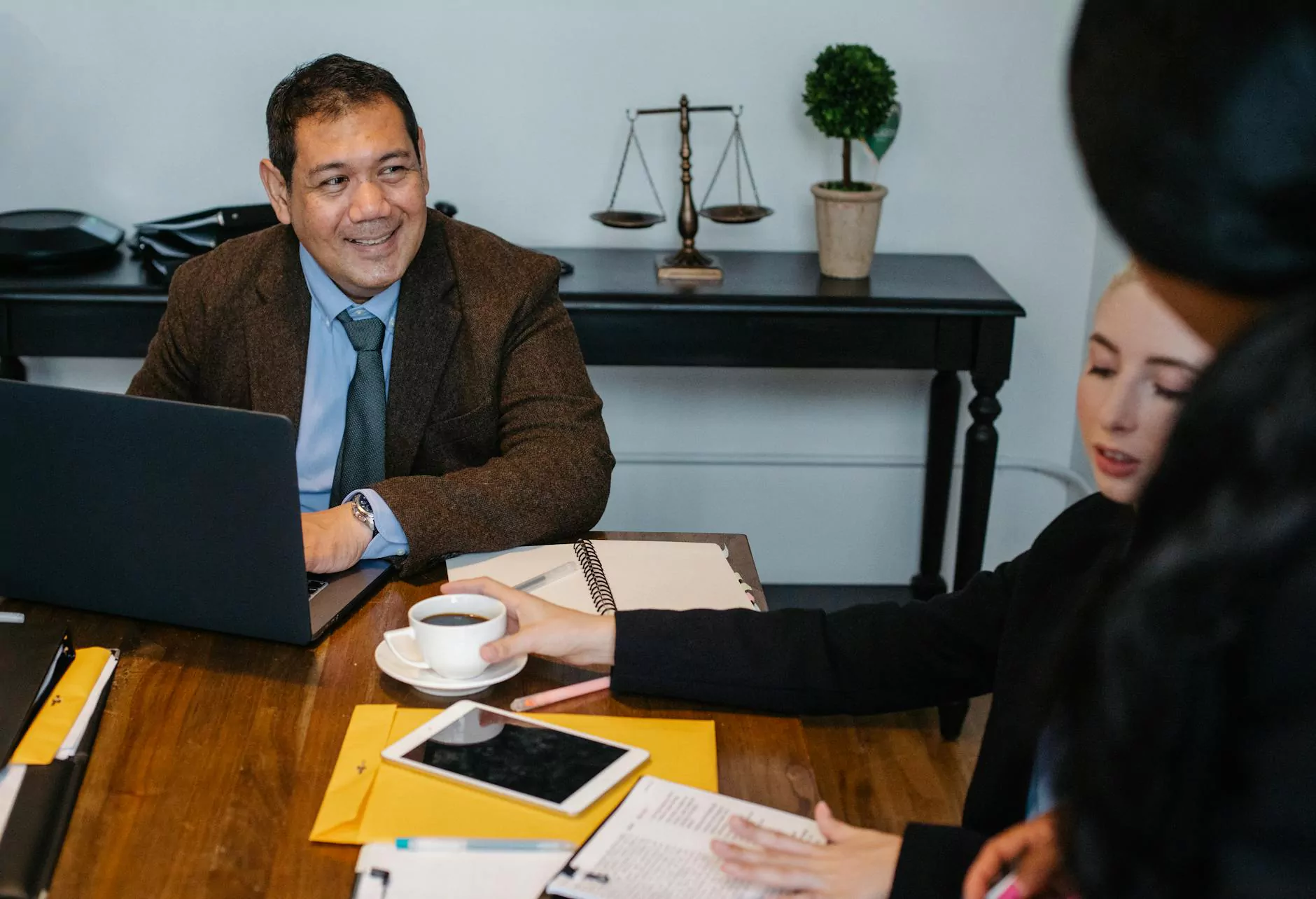 The Importance of Content Marketing for Law Firms
In today's digital age, where online presence plays a crucial role in the success of any business, content marketing has become an indispensable strategy for law firms. Effective content marketing allows law firms to establish themselves as authoritative figures in their field, build trust with potential clients, and ultimately increase their online visibility and organic search rankings.
Understanding Your Target Audience
Before diving into content creation, it is essential to understand your target audience. Conduct thorough research to identify the needs, pain points, and common questions of your potential clients. By gaining insights into their search behavior and preferences, you can craft content that resonates with them and addresses their specific concerns.
Keyword Research and Analysis
Keyword research serves as the foundation of your content marketing strategy. Targeting the right keywords enables your law firm's website to appear in relevant search results. Utilize various tools, such as Google Keyword Planner, to identify high-volume, low-competition keywords that align with your legal services. Incorporate these keywords naturally into your content to enhance its visibility and search engine rankings.
Creating Engaging and Informative Content
When it comes to content creation, quality is paramount. Develop well-researched, informative, and comprehensive content that demonstrates your expertise in the legal field. Educational articles, blog posts, whitepapers, and case studies are excellent content formats for law firms to showcase their knowledge and provide value to potential clients. Ensure your content is easy to read, engaging, and free from grammatical errors.
The Power of Blogging
Maintaining a blog is an effective way for law firms to consistently produce fresh and relevant content. Regularly publishing insightful articles and updates on legal topics can attract a loyal following and boost your website's authority. It also provides an opportunity to target long-tail keywords, answer frequently asked questions, and establish yourself as a thought leader in the industry.
Showcasing Success Stories and Testimonials
Sharing success stories and client testimonials can significantly impact your law firm's credibility and reputation. Highlight notable case results, client success stories, and positive feedback to build trust with potential clients. This social proof demonstrates your track record of achieving favorable outcomes, fostering client confidence in your legal expertise.
Utilizing Visual Content
Visual content, such as infographics, videos, and images, can help communicate complex legal topics in a visually appealing and engaging manner. Including visual elements in your content enhances user experience, encourages social sharing, and increases the likelihood of attracting backlinks from authoritative websites. Remember to optimize visual content with appropriate alt tags and descriptive filenames for improved search engine visibility.
Promoting and Distributing Your Content
Creating valuable content alone is not sufficient. Actively promote and distribute your content across various channels to maximize its reach and impact. Share your articles on social media platforms, participate in industry forums, collaborate with influencers, and leverage email marketing campaigns to drive traffic to your website and generate awareness about your expertise.
Measuring and Analyzing Performance
To continuously improve your content marketing efforts, measuring and analyzing performance is critical. Monitor key metrics such as website traffic, time on page, bounce rate, and conversion rates to gauge the success of your content. Make data-driven decisions by identifying patterns and trends that can help you refine your content strategy and better target your audience's needs.
Partner with Simply SEO for Exceptional Content Marketing Services
At Simply SEO, we specialize in providing high-quality SEO services for law firms. Our experienced team of SEO professionals understands the legal industry inside out and can help your law firm outrank competitors through effective content marketing strategies. Contact us today to elevate your online presence and drive qualified leads to your law firm's website.