How To Use LinkedIn in Your Law Firm's Marketing Strategy
Sep 28, 2021
Blog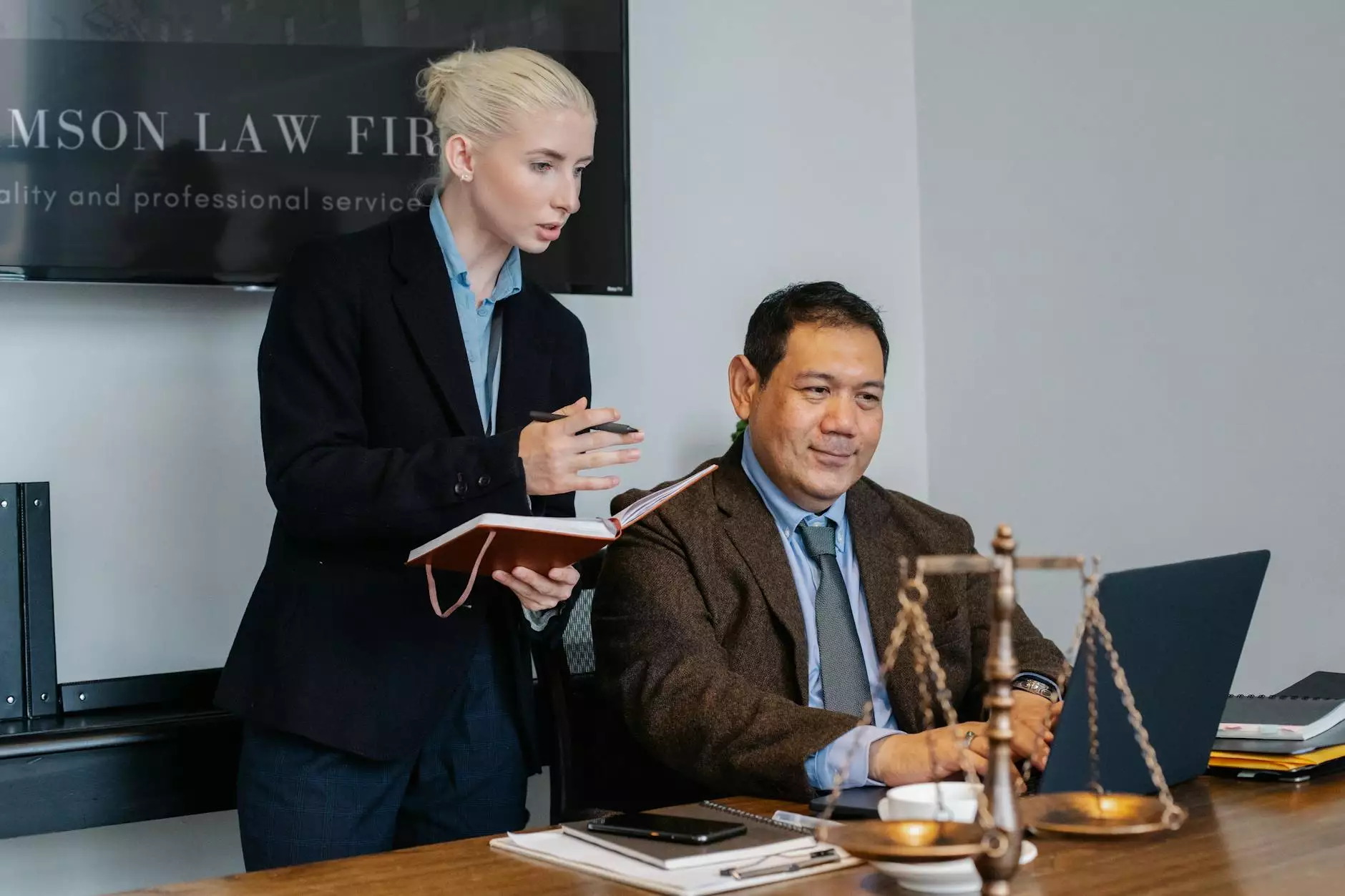 Introduction
LinkedIn has emerged as a powerful platform for professionals to network, share knowledge, and promote their services. In the legal industry, where relationships and credibility play a crucial role, leveraging LinkedIn can significantly enhance your law firm's marketing strategy. This comprehensive guide will provide valuable insights and tips on how you can utilize LinkedIn to gain exposure, build professional connections, and attract potential clients for your law firm.
1. Optimizing Your LinkedIn Profile
Your LinkedIn profile is your online representation, and it's essential to optimize it effectively. Begin by creating a compelling headline that highlights your expertise as a lawyer. Incorporate relevant keywords such as your legal specialization, location, and key skills to improve your search visibility within LinkedIn and on search engines.
Craft a captivating summary that showcases your unique value proposition as a legal professional. Highlight your accomplishments, experience, and notable cases to build credibility and attract potential clients. Utilize bullet points and subheadings to make your profile more scannable and engaging.
2. Building a Strong Professional Network
LinkedIn's primary value lies in its ability to connect professionals from various industries. To leverage this, actively build a strong professional network within the legal community. Start by connecting with colleagues, law school alumni, industry influencers, and even clients. Personalize connection requests to establish a genuine connection and increase the likelihood of acceptance.
Join relevant LinkedIn Groups focused on law, legal trends, or your specific legal practice area. Engage in discussions, share valuable insights, and provide solutions to demonstrate your expertise. Actively participating in group activities can position you as a thought leader and help you expand your network.
3. Showcasing Thought Leadership
Establishing yourself as a thought leader within your legal niche can significantly enhance your firm's visibility and reputation. Utilize LinkedIn's publishing platform to share well-researched articles, industry updates, and legal insights. Craft engaging and informative content that resonates with your target audience.
Additionally, use LinkedIn's native video feature to create compelling video content that educates and informs your audience. Video content has proven to be highly engaging and shareable. Consider creating educational videos, answering frequently asked legal questions, or providing insights into recent legal developments.
4. Engaging with Connections and Target Audience
Building meaningful connections is just the beginning. Actively engage with your connections by regularly sharing valuable content, commenting on their posts, and endorsing their expertise. Engaging with your connections' content not only strengthens your professional relationships but also increases your visibility among their networks.
Additionally, utilize LinkedIn's advanced search filters to identify potential clients or referral sources within your target audience. Reach out to them with personalized messages, showcasing your expertise, and offering assistance. Building genuine relationships can lead to referrals, collaborations, and new business opportunities for your law firm.
5. Leveraging LinkedIn Advertising
LinkedIn offers robust advertising options specifically designed for targeting professionals and businesses. Utilize LinkedIn Ads to amplify your law firm's reach and target specific demographics based on factors such as location, industry, job title, and more. Craft compelling ad copy and engaging visuals to capture the attention of your target audience.
Experiment with different ad formats such as sponsored content, sponsored InMail, or text ads to find the most effective approach for your law firm. Monitor the performance of your ads regularly and make data-driven adjustments to optimize your campaigns and maximize your return on investment.
Conclusion
LinkedIn provides an invaluable platform for lawyers to connect, showcase their expertise, and attract potential clients. By optimizing your LinkedIn profile, building a strong professional network, showcasing thought leadership, engaging with connections and target audience, and leveraging LinkedIn advertising, you can enhance your law firm's marketing strategy and stay ahead of the competition.
At Simply SEO, we specialize in helping law firms harness the power of LinkedIn and other digital marketing channels. Contact us today to learn more about our SEO services and how we can assist you in elevating your online presence.