Tips for Building an Effective Social Media Strategy in 2022
Aug 20, 2022
Blog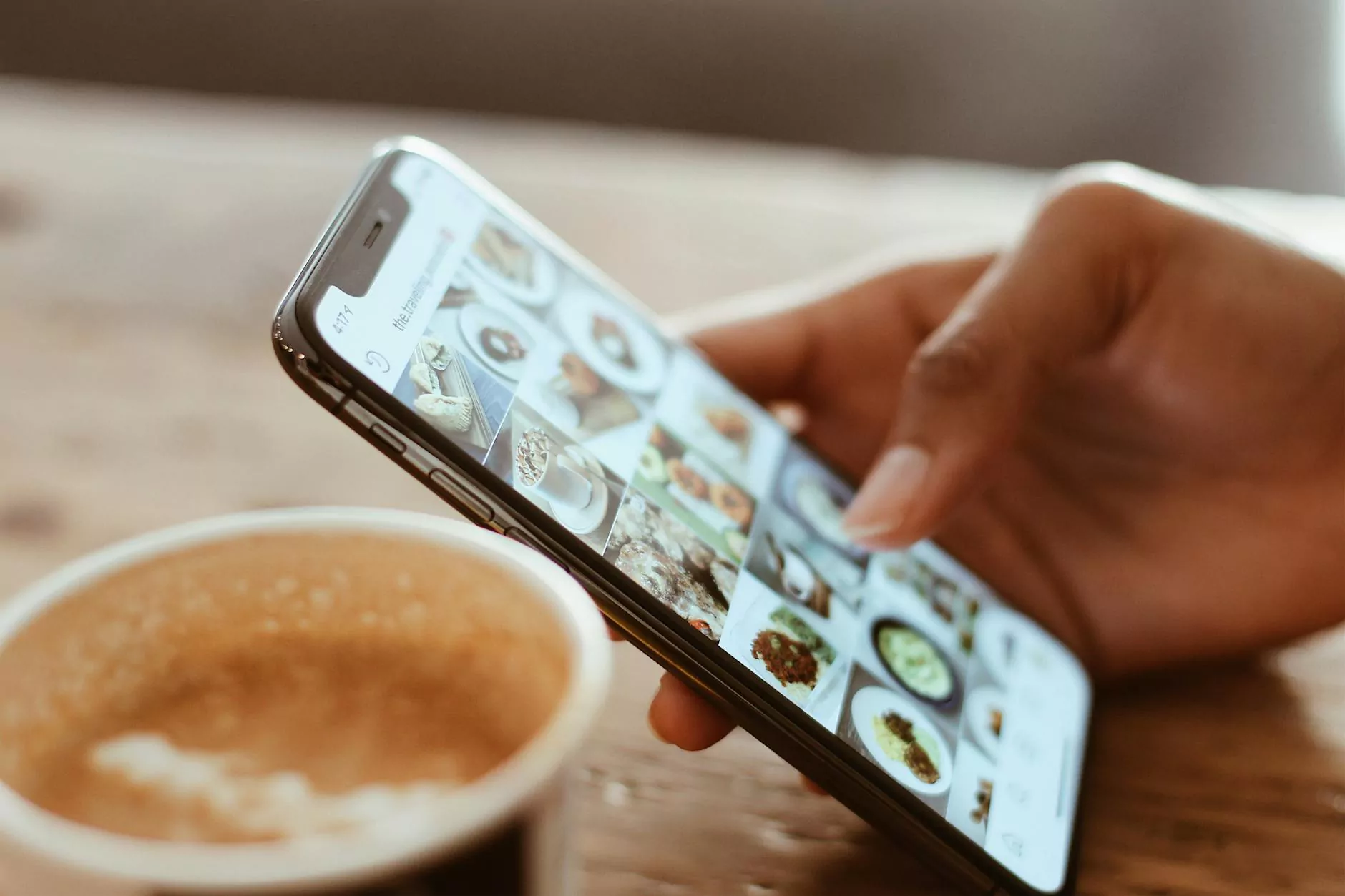 Introduction
Welcome to Simply SEO, your go-to source for expert advice and services in the field of search engine optimization. In this article, we will discuss the importance of building an effective social media strategy in 2022 and provide you with valuable tips to help you succeed in reaching your target audience and achieving your business goals.
Why Social Media Strategy Matters
In today's digital age, social media has become an integral part of our lives. It has changed the way we communicate, connect, and do business. As a business owner or marketer, having a well-planned social media strategy is crucial for staying ahead of the competition and maximizing your online presence.
Social media platforms such as Facebook, Instagram, Twitter, LinkedIn, and TikTok have millions of active users, making them powerful tools for reaching your target audience. By building an effective social media strategy, you can engage with your customers, build brand awareness, drive traffic to your website, generate leads, and ultimately increase conversions and revenue.
1. Define Your Goals and Target Audience
Before diving into creating a social media strategy, it is essential to define your goals and target audience. What do you want to achieve through social media marketing? Are you looking to increase brand awareness, drive website traffic, or generate sales and leads? Understanding your objectives will help you tailor your strategy accordingly.
Additionally, identifying your target audience is crucial for crafting content and messages that resonate with them. Conduct market research to determine who your ideal customers are, their demographics, interests, and online behaviors. This information will guide your content creation, platform selection, and overall social media approach.
2. Choose the Right Social Media Platforms
There are numerous social media platforms available, but it doesn't mean you have to be present on all of them. By understanding your target audience and their preferred platforms, you can focus your efforts on the channels that will yield the best results.
For example, if your business caters to a younger audience, platforms like Instagram and TikTok might be more effective, whereas LinkedIn might be ideal for B2B businesses. Take the time to research each platform's demographics, features, and advertising opportunities to make informed decisions about where to invest your time and resources.
3. Create Engaging and Relevant Content
Content is king, and this holds true for social media too. To attract and retain your target audience, you need to create engaging, relevant, and valuable content that resonates with them. Whether it's text, images, videos, or infographics, ensure your content aligns with your brand's tone, values, and objectives.
Make use of storytelling techniques, appealing visuals, and persuasive copywriting to capture your audience's attention. Be authentic, transparent, and interactive to foster meaningful connections and encourage engagement. Remember, the more engaging your content is, the more likely it is to be shared, increasing your reach and visibility.
4. Consistency is Key
Consistency is vital when it comes to social media strategy. Regularly posting fresh content helps you stay top-of-mind with your audience and demonstrates your reliability and dedication. Develop a content calendar that outlines the types of content you'll share, posting frequency, and key dates or events to leverage.
Timing is also important. Analyze your target audience's online behaviors and determine the optimal times to post to maximize engagement. While consistency is crucial, it's equally important to monitor and analyze your performance regularly. This data will provide insights into what's working and what needs improvement.
5. Leverage Influencer Marketing
Influencer marketing has gained significant popularity in recent years. Collaborating with influencers who have a strong presence and following in your industry can be a powerful way to expand your reach and credibility. Identify relevant influencers who align with your brand values and target audience and explore partnership opportunities.
Remember, effective influencer marketing goes beyond just follower counts. Look for influencers with high engagement rates and a genuine connection with their followers. Develop authentic partnerships that provide value to both the influencer and your brand, ensuring that the content shared resonates with your target audience.
6. Analyze and Adapt
No social media strategy is complete without continuous analysis and adaptation. Monitor your performance metrics, such as engagement rates, reach, conversions, and ROI. Identify trends and patterns, and adjust your strategy accordingly to optimize your results.
Utilize social media analytics tools that provide valuable insights and data to understand your audience's preferences, the success of your campaigns, and areas for improvement. By staying agile and responsive to changes in the social media landscape, you can continuously refine your social media strategy for maximum impact.
Conclusion
Building an effective social media strategy is a comprehensive process that requires planning, execution, and analysis. By following the tips provided in this article, you can set yourself up for success in navigating the ever-evolving world of social media marketing.
At Simply SEO, we understand the importance of a strong social media presence in driving business growth. As a leading provider of business and consumer services in the SEO industry, we have helped numerous clients develop effective social media strategies tailored to their unique needs. Contact us today to learn how we can assist you in building an impactful social media strategy for your business in 2022.