Landing Pages: How To Get More Ad Conversions
Oct 18, 2020
Resources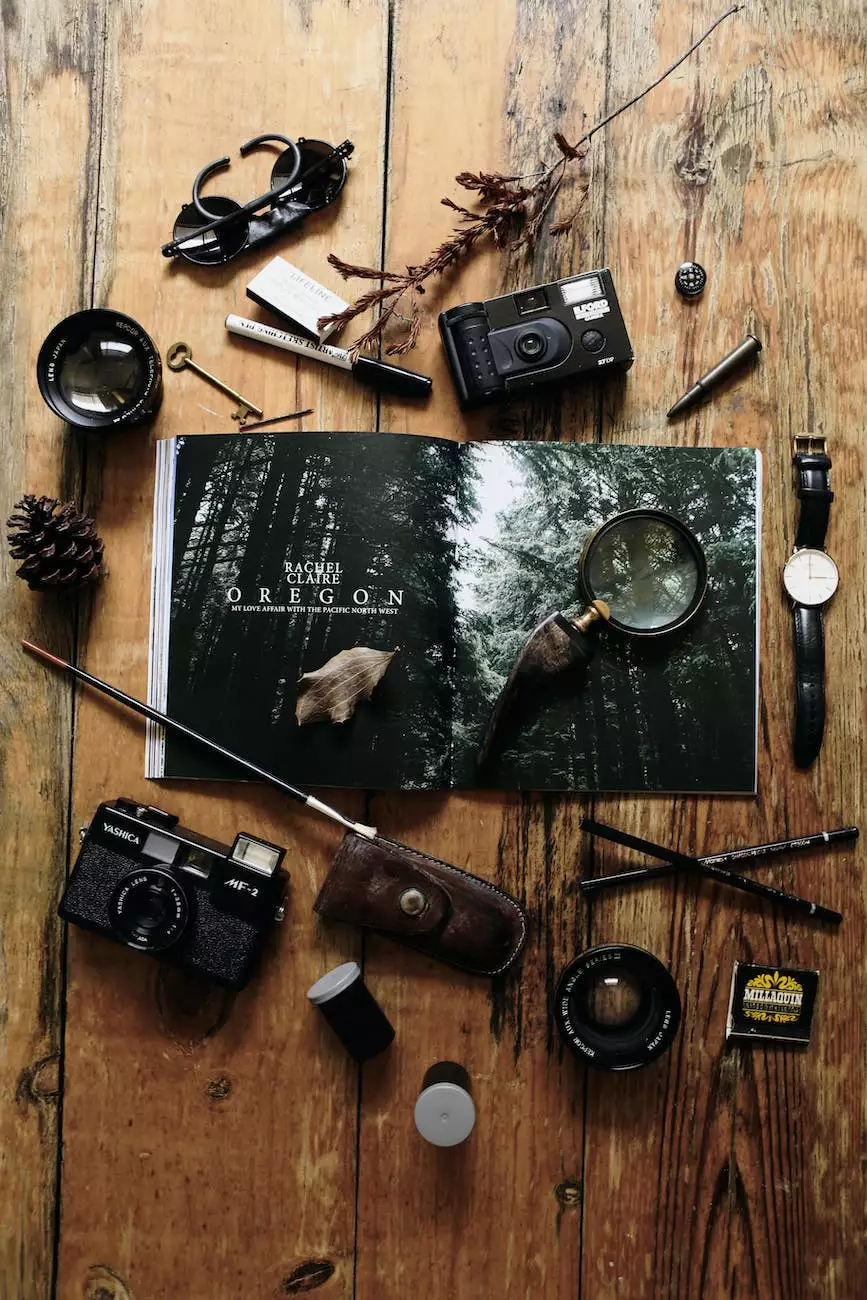 Welcome to Simply SEO's comprehensive guide on optimizing landing pages to maximize ad conversions. In today's digital era, having a well-structured and high-converting landing page is crucial for the success of any online business. Through our expert SEO services, we help businesses in the Business and Consumer Services industry attract more traffic, increase visibility, and achieve higher conversion rates. Let's dive deeper into the strategies and techniques that will empower you to dominate the digital landscape and outrank your competitors.
The Importance of Landing Pages
Landing pages play a vital role in any digital marketing campaign. They serve as the first point of contact between your potential customers and your brand. A well-designed and optimized landing page helps create a positive and lasting impression, encouraging visitors to take the desired action – whether it's making a purchase, signing up for a newsletter, or requesting more information.
When it comes to paid advertising campaigns, such as Google AdWords or social media ads, landing pages become even more critical. By crafting landing pages tailored to specific ad campaigns, you can enhance the user experience, increase relevancy, and drive better ad conversions. Targeted landing pages result in higher click-through rates, improved quality scores, and ultimately, better return on investment.
Optimizing Your Landing Pages for Ad Conversions
1. Keyword Research and Optimization:
Begin by conducting extensive keyword research in your industry niche. Identify relevant search terms and phrases that your target audience is likely to use. Once you have a comprehensive list, strategically incorporate these keywords throughout your landing page content. Ensure the content flows naturally and provides value to the reader, rather than appearing keyword-stuffed.
2. Persuasive Headlines and Subheadings:
Craft attention-grabbing headlines and subheadings that address the pain points of your target audience. Use compelling and actionable language to entice visitors to continue reading and engage with your landing page. Make sure your headlines and subheadings contain the keywords you have researched, as this helps search engines understand the context and relevance of your content.
3. Clear and Compelling Call-to-Action (CTA):
Your landing page should have a clear and visually appealing call-to-action that guides visitors towards the desired action. Use actionable language, such as "Get Started Now" or "Subscribe Today," to create a sense of urgency and encourage immediate response. Position your CTA strategically on the page, making it easily visible and accessible.
4. Engaging and Relevant Content:
To keep visitors engaged and encourage them to convert, provide high-quality and relevant content. Clearly communicate the benefits and unique selling propositions of your product or service, addressing any key objections or concerns your audience may have. Use visual elements, such as images or videos, to further enhance user experience and convey your message effectively.
5. Mobile Responsiveness:
In today's mobile-dominated world, ensuring your landing page is optimized for mobile devices is paramount. Mobile-responsive design ensures your landing page adapts seamlessly to different screen sizes, providing a consistent and user-friendly experience for mobile users. Mobile-friendly landing pages also contribute to better search engine rankings, as Google prioritizes mobile-friendly websites in its search results.
The Power of A/B Testing
A/B testing is an essential practice for optimizing landing page performance. By creating multiple variations of your landing page and testing them against each other, you can identify which elements generate the highest conversion rates. Elements to test include headlines, colors, CTA placement, images, and overall layout. Continuously monitoring and analyzing the results of your A/B tests allows you to make data-driven decisions and continuously improve your landing page's performance.
Partner with Simply SEO for Effective Landing Page Optimization
At Simply SEO, we specialize in providing top-notch SEO services for businesses in the Business and Consumer Services industry. Our team of experts has extensive experience in landing page optimization, helping our clients achieve remarkable results. By partnering with us, you gain access to proven strategies, in-depth knowledge, and a dedicated team committed to driving higher ad conversions for your business.
Don't let your competitors outshine you in the digital world. Take control of your landing page conversions and unlock the full potential of your online advertising campaigns with Simply SEO's professional expertise. Contact us today to discuss how we can help you achieve your business goals.