Nonprofit Marketing | Make a Lasting Impact
Nov 19, 2021
Services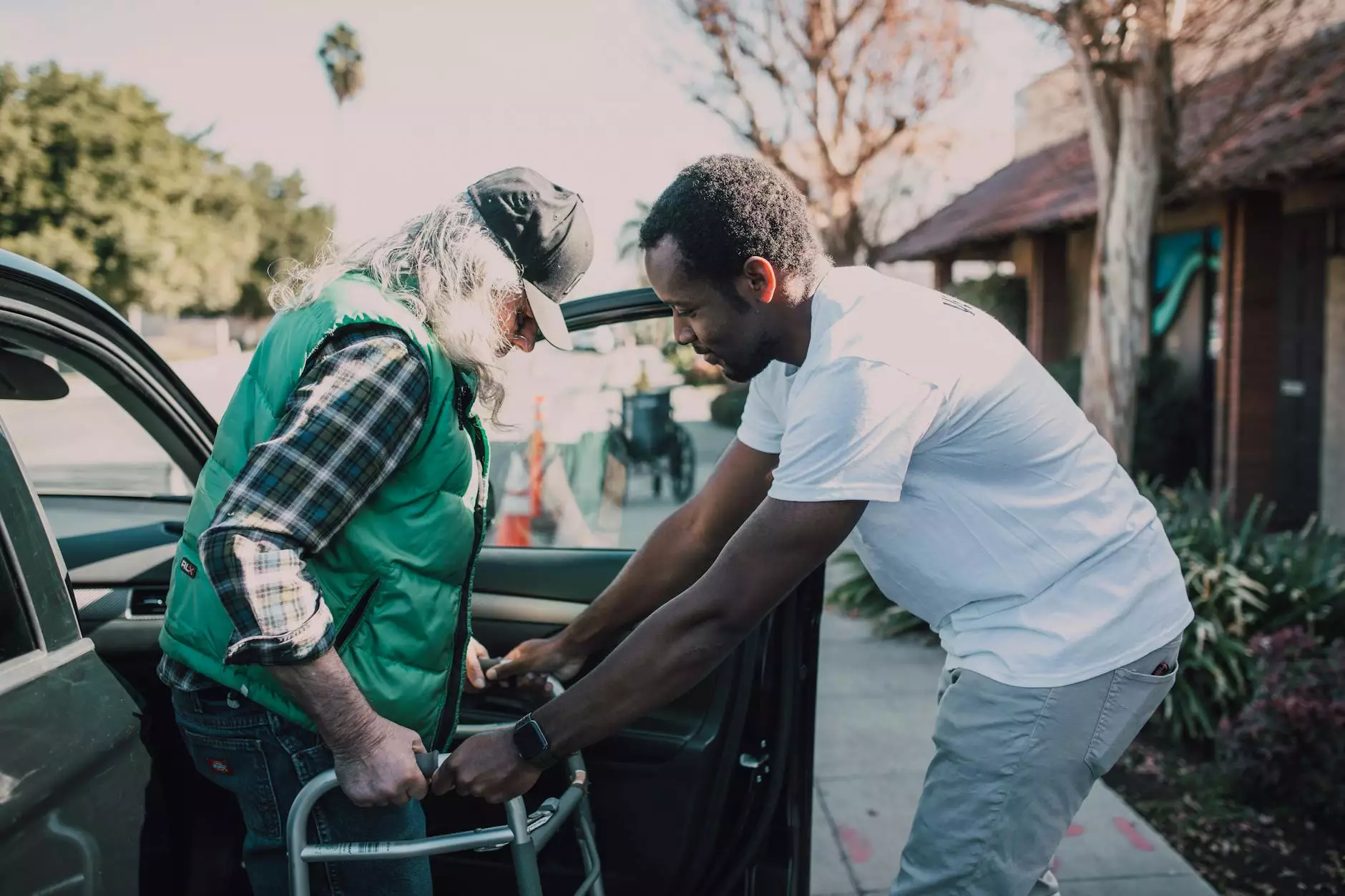 Why Nonprofit Marketing Matters
In today's digital age, effective nonprofit marketing is crucial for organizations looking to make a lasting impact. With the right strategies and techniques, nonprofits can significantly improve their online visibility, reach a wider audience, and ultimately achieve their goals. However, navigating the complex world of digital marketing can be overwhelming for many nonprofit organizations.
The Power of SEO for Nonprofits
At Simply SEO, we specialize in providing high-end SEO services specifically tailored for the nonprofit sector. Search Engine Optimization (SEO) is a powerful tool that can help nonprofits improve their organic search rankings and drive more targeted traffic to their websites.
Key Benefits of SEO for Nonprofits:
Increased Online Visibility: By optimizing your nonprofit's website for relevant keywords and implementing effective SEO strategies, you can improve your website's visibility in search engine results pages (SERPs), making it easier for potential donors, volunteers, and supporters to find you online.
Targeted Traffic: SEO helps you attract highly targeted traffic to your website. By optimizing your content for specific keywords related to your cause or organization, you can attract individuals who are actively searching for information or ways to get involved in nonprofit initiatives.
Improved User Experience: SEO involves optimizing various aspects of your website, including site structure, page speed, and mobile responsiveness. These optimizations not only help search engines understand and index your content better but also enhance the overall user experience for your website visitors.
Long-Term Impact: Unlike paid advertising, SEO provides long-term benefits for your nonprofit organization. By consistently implementing SEO best practices, you can establish a strong online presence and maintain higher search rankings over time, resulting in ongoing exposure and potential opportunities for growth.
Our Approach to Nonprofit SEO
Simply SEO takes a comprehensive approach to nonprofit marketing. We understand that each nonprofit organization is unique, with its own set of goals and challenges. Our team of experienced SEO specialists works closely with nonprofit clients to develop tailored strategies that align with their specific mission and audience.
Our Nonprofit SEO Services Include:
Keyword Research and Analysis: We conduct in-depth keyword research to identify the most valuable and relevant keywords for your nonprofit, ensuring that your website ranks for terms that matter to your target audience.
On-Page Optimization: We optimize your website's meta tags, headings, content, and URLs to ensure they are all aligned with your target keywords and effectively convey your nonprofit's message.
Technical SEO: We analyze and improve your website's technical aspects, such as site speed, mobile-friendliness, and crawlability, to enhance its overall performance and accessibility.
Link Building: We develop strategic partnerships and implement white-hat link building techniques to enhance your website's authority and credibility within your nonprofit niche.
Content Creation: We create compelling and informative content that resonates with your target audience, positioning your nonprofit as a knowledgeable and trusted source in your field.
Why Choose Simply SEO for Nonprofit Marketing?
When it comes to nonprofit marketing, Simply SEO stands out from the crowd. Our passion for making a positive impact in the world drives us to deliver exceptional results for our nonprofit clients.
Here's what sets us apart:
Expertise in Nonprofit Sector: We specialize in providing SEO services exclusively for nonprofit organizations. We understand the unique challenges and opportunities that nonprofits face and tailor our strategies accordingly.
Proven Track Record: Our team has a proven track record of success in helping nonprofits improve their online visibility and achieve their goals. We have worked with numerous nonprofit organizations, delivering tangible results and impactful outcomes.
Customized Strategies: We believe in a personalized approach. Our strategies are never one-size-fits-all. We take the time to understand your organization's specific objectives, target audience, and unique selling points to develop customized strategies that yield the best results.
Transparent Reporting: We provide regular reports that showcase the progress and effectiveness of our SEO efforts. With our transparent reporting, you'll have full visibility into the impact our strategies are having on your nonprofit's online presence.
Passionate Team: Our team of SEO experts is passionate about helping nonprofits succeed. We genuinely care about the causes our clients support, and this drives us to go above and beyond to help them make a lasting impact.
Get Started with Simply SEO Today
If you're ready to take your nonprofit marketing to the next level, Simply SEO is here to help. Contact us today to schedule a consultation and learn more about how our high-end SEO services can help your nonprofit organization make a lasting impact online. Together, let's make a difference!