Approaching the Workplace Experience Like a UX Designer
Nov 6, 2020
Blog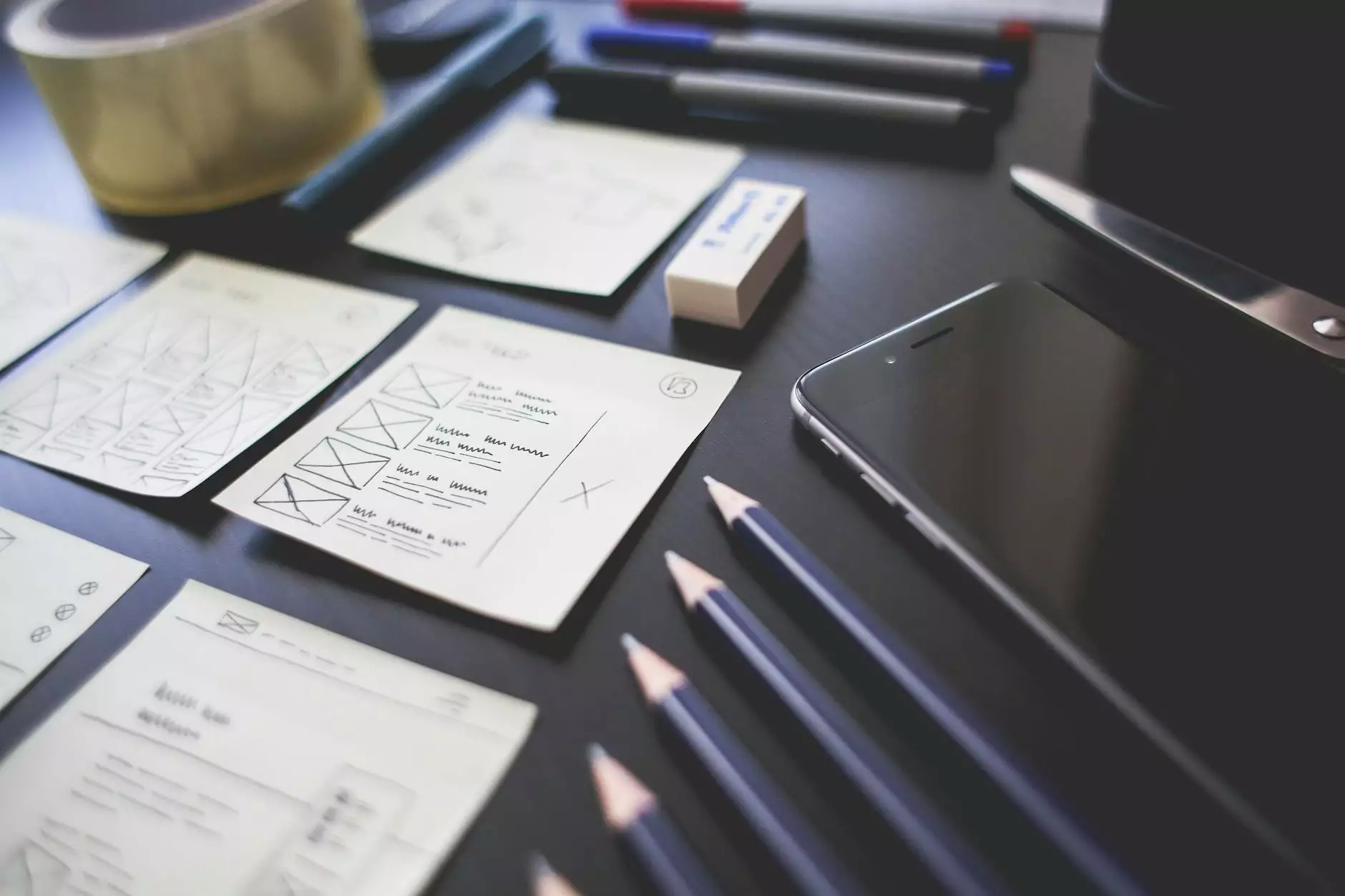 The Importance of Workplace Experience Design
In today's competitive business landscape, it is essential for companies to prioritize the workplace experience of their employees. A well-designed workspace not only enhances productivity but also boosts employee satisfaction and engagement. With the right approach, you can create a workplace that fosters collaboration, innovation, and overall success.
Understanding the Role of UX Design in the Workplace
Just as UX (User Experience) design is crucial for creating effective digital products and services, it also plays a vital role in shaping the workplace experience. By applying UX principles to office design, you can optimize the physical environment to meet the needs and preferences of employees, resulting in improved performance and job satisfaction.
Creating a User-Centric Workspace
One of the fundamental aspects of UX design is putting the user at the center of the experience. The same principle applies to workplace experience design. To create a user-centric workspace, it is important to understand the specific needs and preferences of your employees. This can be achieved through:
Conducting employee surveys and interviews to gather insights
Observing how employees interact with their current work environment
Identifying pain points and areas for improvement
Optimizing the Physical Environment
The physical environment of a workplace has a significant impact on employee satisfaction, productivity, and overall well-being. To optimize the physical environment, consider the following:
Ergonomics
Investing in ergonomic furniture and equipment can greatly enhance the comfort and health of employees. Adjustable desks and chairs, ergonomic keyboards, and proper lighting are just a few examples of ergonomic elements that contribute to a positive workplace experience.
Collaboration Spaces
Encourage collaboration and teamwork by providing dedicated spaces for brainstorming sessions, group meetings, and informal conversations. These areas should be designed to facilitate communication and creativity, with comfortable seating and writable surfaces.
Privacy and Focus Areas
While collaboration is important, it is also crucial to offer private and quiet spaces where employees can focus on individual tasks or have confidential conversations. Designating areas for focused work helps minimize distractions and improves concentration.
Wellness Amenities
Promote employee well-being by incorporating wellness amenities into the workspace. This can include features such as standing desks, designated exercise areas, natural lighting, indoor plants, and access to healthy snacks. Prioritizing employee wellness contributes to a positive workplace experience and reduces stress.
Embracing Technology
Technology plays a pivotal role in today's workplaces, and incorporating the right tools can greatly enhance the overall experience. Consider implementing:
Intuitive and user-friendly digital interfaces
Collaboration and communication platforms
Smart office solutions, such as automated lighting and temperature control
Efficient and secure data management systems
The Benefits of Prioritizing Workplace Experience
By approaching the workplace experience like a UX designer, you can enjoy numerous benefits:
Increased employee productivity and efficiency
Enhanced job satisfaction and employee retention
Improved collaboration and teamwork
Boosted creativity and innovation
Reduced stress and absenteeism
Attracting top talent
Positive brand reputation as an employer of choice
Partner with Simply SEO for Workplace Experience Design
At Simply SEO, we understand the importance of workplace experience design in driving business success. Our high-end SEO services cater specifically to the business and consumer services industry, making us the ideal partner to optimize your online presence and attract relevant audiences.
By incorporating our expertise, you can achieve a competitive edge by designing a workplace experience that prioritizes user satisfaction and productivity. Contact Simply SEO today to discuss how we can help improve your workplace experience design.