Web Design Manassas VA | Fast & Mobile Websites
Sep 24, 2021
Services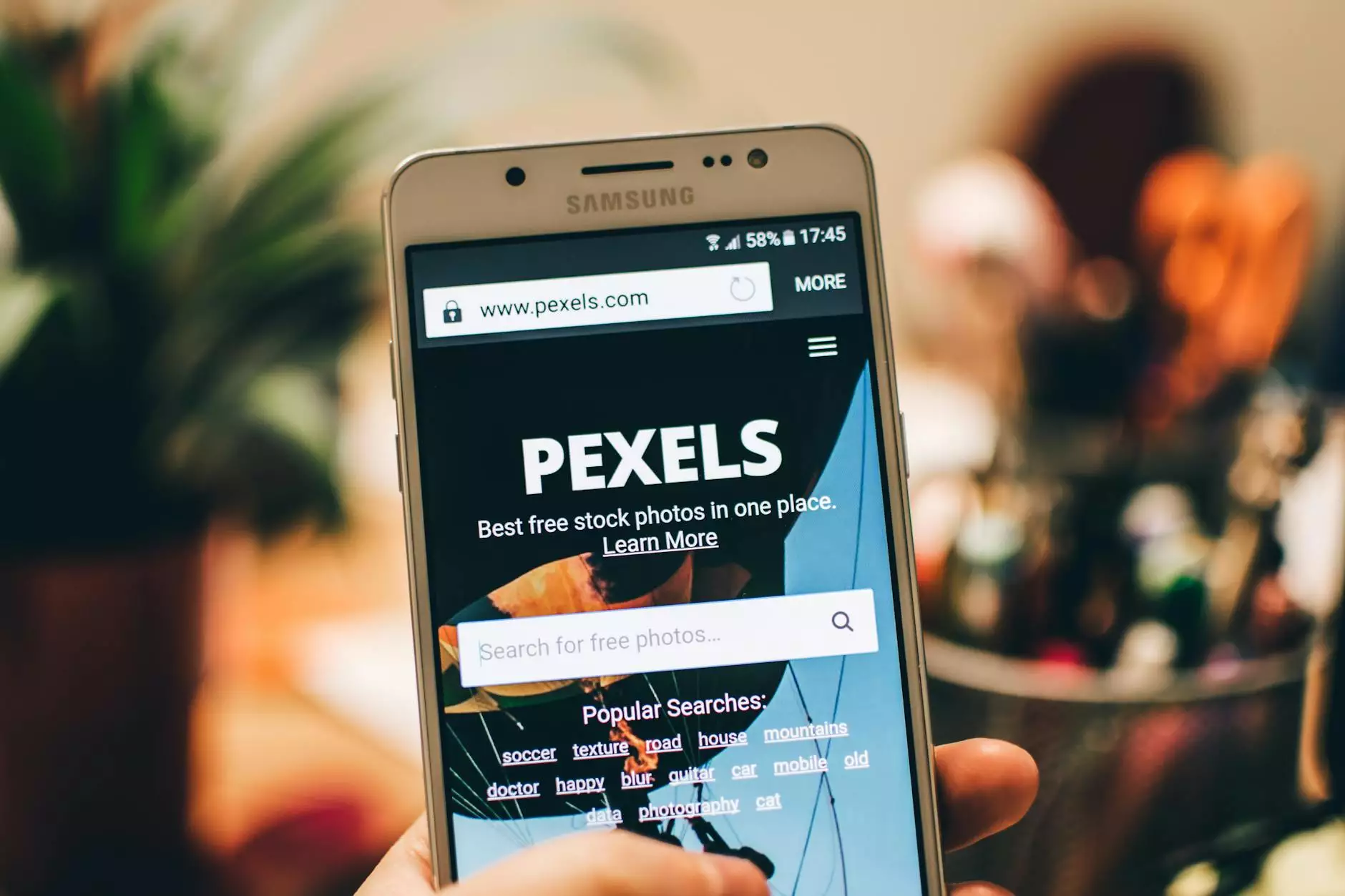 About Simply SEO
Welcome to Simply SEO, the leading provider of web design services in Manassas VA. With our expertise in creating fast and mobile-friendly websites, we help businesses thrive in the digital landscape. As a trusted name in the industry, we understand the importance of a visually appealing and user-friendly website in attracting and engaging potential customers.
Why Choose Our Web Design Services?
When it comes to web design, we take pride in our ability to deliver cutting-edge solutions tailored to meet your specific needs. Here's why you should choose Simply SEO for your web design project:
1. Mobile-Friendly Websites
In today's mobile-first world, having a website that is optimized for mobile devices is crucial. Our team of skilled designers and developers ensure that your website is fully responsive, providing seamless navigation and optimal viewing experience across all devices. With a mobile-friendly website, you can reach a wider audience and improve user engagement.
2. Fast Loading Times
Website speed is a critical factor in user experience and search engine rankings. Studies have shown that users tend to abandon websites that take too long to load. At Simply SEO, we prioritize speed optimization to ensure that your website loads quickly, providing a smooth browsing experience for your visitors. Faster loading times can also positively impact your search engine rankings, helping you outrank your competitors.
3. Customized Designs
We believe that your website should reflect your unique brand identity. Our talented designers work closely with you to understand your vision and create a custom web design that aligns with your brand's aesthetics. From color schemes and typography to layout and graphics, every element of your website is carefully crafted to leave a lasting impression on your visitors.
4. Search Engine Optimization (SEO) Integration
At Simply SEO, we specialize in both web design and SEO services. Our team understands the importance of incorporating SEO best practices into the design process. We optimize your website's structure, meta tags, headings, and content to ensure maximum visibility in search engine results. By combining visually stunning design with SEO-friendly elements, we help you gain a competitive edge in the online landscape.
5. User-Focused Approach
We place great emphasis on user experience (UX) design. We strive to create websites that are easy to navigate, intuitive, and provide valuable information to your visitors. By engaging your audience with a seamless and enjoyable browsing experience, you increase the chances of converting them into loyal customers. Our user-focused approach sets us apart from other web design providers in Manassas VA.
Contact Us Today
Ready to boost your online presence with a fast and mobile-friendly website? Simply SEO is your trusted partner for web design in Manassas VA. Contact us today to discuss your project requirements and let our team create a visually stunning website that drives results.
Customer Testimonials
"Simply SEO has completely transformed our online presence with their exceptional web design services. Our website is not only visually appealing but also ranks highly in search engine results. Highly recommend!" - John D., Manassas VA
"We couldn't be happier with the web design services provided by Simply SEO. They truly understand our brand and created a website that perfectly represents our business. The increased website traffic and leads are a testament to their expertise." - Sarah M., Manassas VA
FAQs
1. How long does it take to create a website?
The timeframe for creating a website depends on various factors such as the complexity of the design, number of pages, and client requirements. At Simply SEO, we ensure efficient project management and timely delivery of your website without compromising on quality.
2. Do you provide ongoing website maintenance?
Yes, we offer website maintenance packages to keep your website running smoothly. From content updates and security enhancements to performance optimization, our team ensures that your website remains up-to-date and performs at its best.
3. Can you redesign our existing website?
Absolutely! If you already have a website that needs a fresh look or enhanced functionality, we can help. Our web design experts will work closely with you to understand your goals and revamp your existing website to meet your current needs.
4. Can you integrate e-commerce functionality into our website?
Yes, we specialize in creating e-commerce websites that enable seamless online transactions. Whether you need a simple online store or a complex multi-vendor marketplace, our team can develop a scalable e-commerce solution tailored to your business requirements.
5. Do you provide website hosting services?
While we don't offer website hosting services ourselves, we can recommend reliable hosting providers and assist you in setting up your hosting account. We ensure that your website is hosted on a secure and high-performing server, guaranteeing optimal website performance and security.
Conclusion
When it comes to web design in Manassas VA, Simply SEO stands out as the go-to provider for high-quality and fast websites that can give you a competitive edge. From mobile-friendly designs to optimized user experience, our team of experts is dedicated to delivering exceptional results. Contact us today and let us help you achieve your online goals!