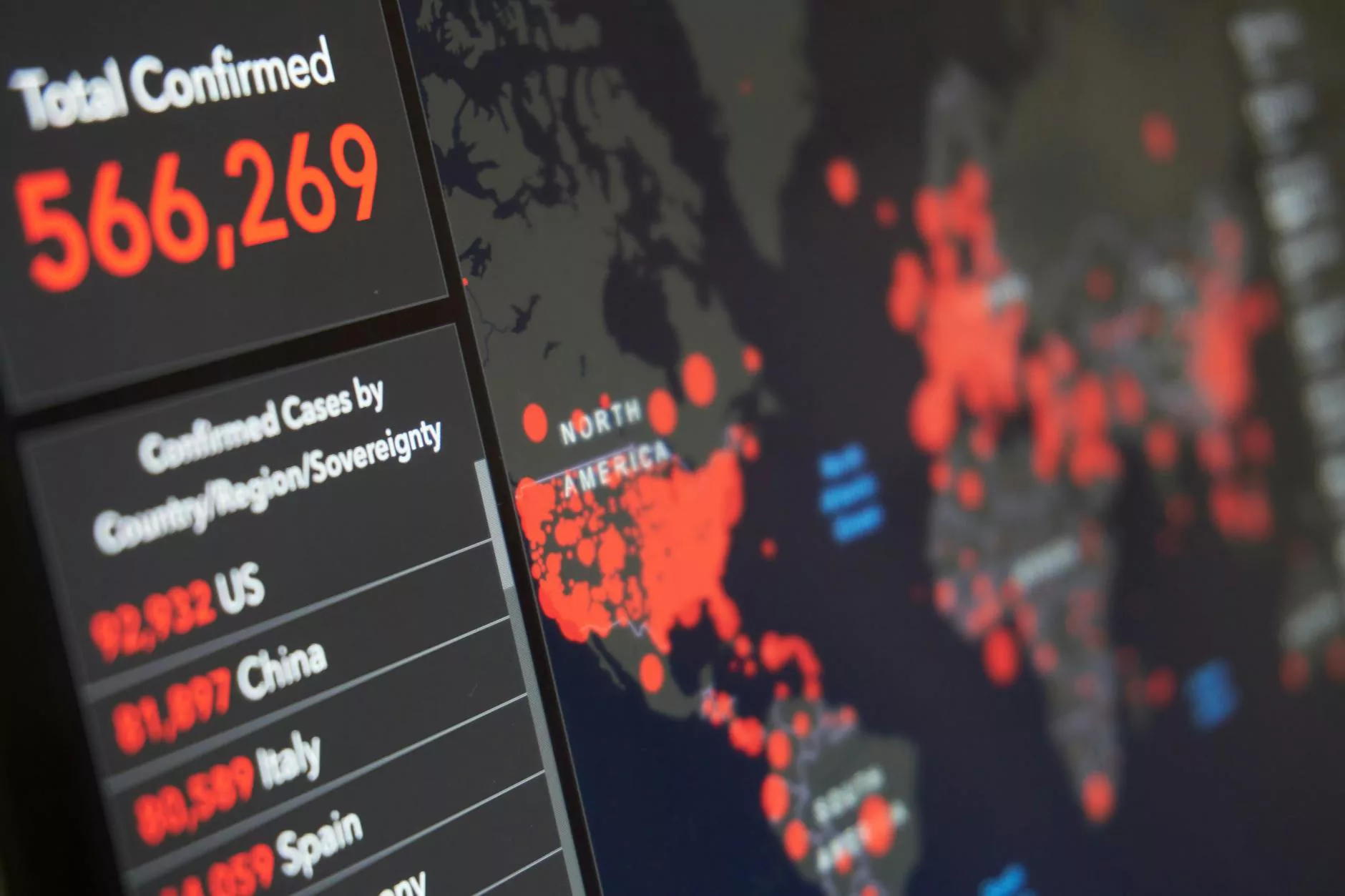 The Power of PR in Digital Marketing
As the digital landscape continues to evolve, businesses are realizing the critical role that public relations (PR) plays in their overall marketing strategy. PR is no longer confined to traditional media outlets but has expanded into the realm of digital channels. In this era of information overload, businesses need to effectively communicate their brand story to reach and engage their target audience.
PR and Its Impact on Business Success
According to recent PR statistics, strong PR efforts can significantly impact a company's bottom line. A well-planned PR strategy not only enhances brand reputation and credibility but also helps in capturing new customers and retaining existing ones. PR initiatives are integral to building trust and establishing meaningful connections with the audience.
Boosting Brand Visibility
PR campaigns provide businesses with an opportunity to gain exposure and increase brand visibility. When your brand appears in reputable media outlets, it not only helps establish credibility but also reaches a wider audience. Research suggests that around 80% of consumers trust information and recommendations from news articles or publications. By leveraging PR, businesses can tap into this trust and gain an edge over their competitors.
Driving Website Traffic
A successful PR strategy can significantly contribute to website traffic generation. When a company's news or content is featured in media outlets, it often includes backlinks to the company's website. These backlinks act as a validation of credibility and help drive referral traffic. Furthermore, an increase in website traffic can have a positive impact on search engine rankings, leading to improved online visibility and potential customer acquisition.
Enhancing Online Reputation
Your online reputation is crucial to the success of your business. PR efforts play a pivotal role in managing and enhancing reputation in the digital space. By actively engaging with your target audience through thought leadership content, press releases, and social media, you can shape public perception and establish a positive brand image. PR also allows you to address any potential negative publicity proactively, protecting your brand's reputation.
Driving Business Growth
PR has a direct impact on a company's revenue and growth. When a brand is perceived positively and trusted by its audience, it increases the likelihood of sales and business partnerships. Reports indicate that businesses with successful PR strategies generate 5 times more growth compared to those without. By effectively conveying your unique value proposition through strategic PR, you can attract new customers, foster brand loyalty, and drive business growth.
PR Trends and Insights for 2021
The Rise of Influencer Relations
The influence of social media and digital content creators has grown exponentially in recent years. Collaborating with relevant influencers can amplify your PR efforts and extend your reach to a highly-engaged audience. Influencer relations offer a more authentic and targeted approach to PR, allowing brands to tap into niche communities and build meaningful connections.
Data-Driven PR Strategies
With access to vast amounts of data, PR professionals can now leverage insights to craft more effective strategies. Analyzing audience behavior, sentiment analysis, and monitoring media trends can provide valuable inputs for PR campaigns. Data-driven PR strategies allow businesses to understand their audience better, tailor their messaging, and maximize the impact of their communications.
Integration of PR and SEO
PR and SEO are no longer standalone disciplines but work hand in hand to achieve common goals. By aligning PR with SEO strategies, businesses can boost their online presence and improve search engine rankings. The integration of these two powerful methods enables brands to enhance their visibility, drive organic traffic, and strengthen their online reputation.
Partner with Simply SEO for Effective PR Services
When it comes to implementing successful PR strategies, partnering with a trusted expert can make all the difference. Simply SEO is a leading Business and Consumer Services company specializing in SEO services, including comprehensive PR solutions.
By utilizing cutting-edge techniques and staying up-to-date with the latest PR trends, Simply SEO can help your business achieve its PR goals. Whether you need assistance with media relations, content creation, or reputation management, our team of skilled professionals is here to deliver exceptional results.
Don't miss out on the enormous potential of PR in the digital age. Contact Simply SEO now and take your brand's PR efforts to new heights!