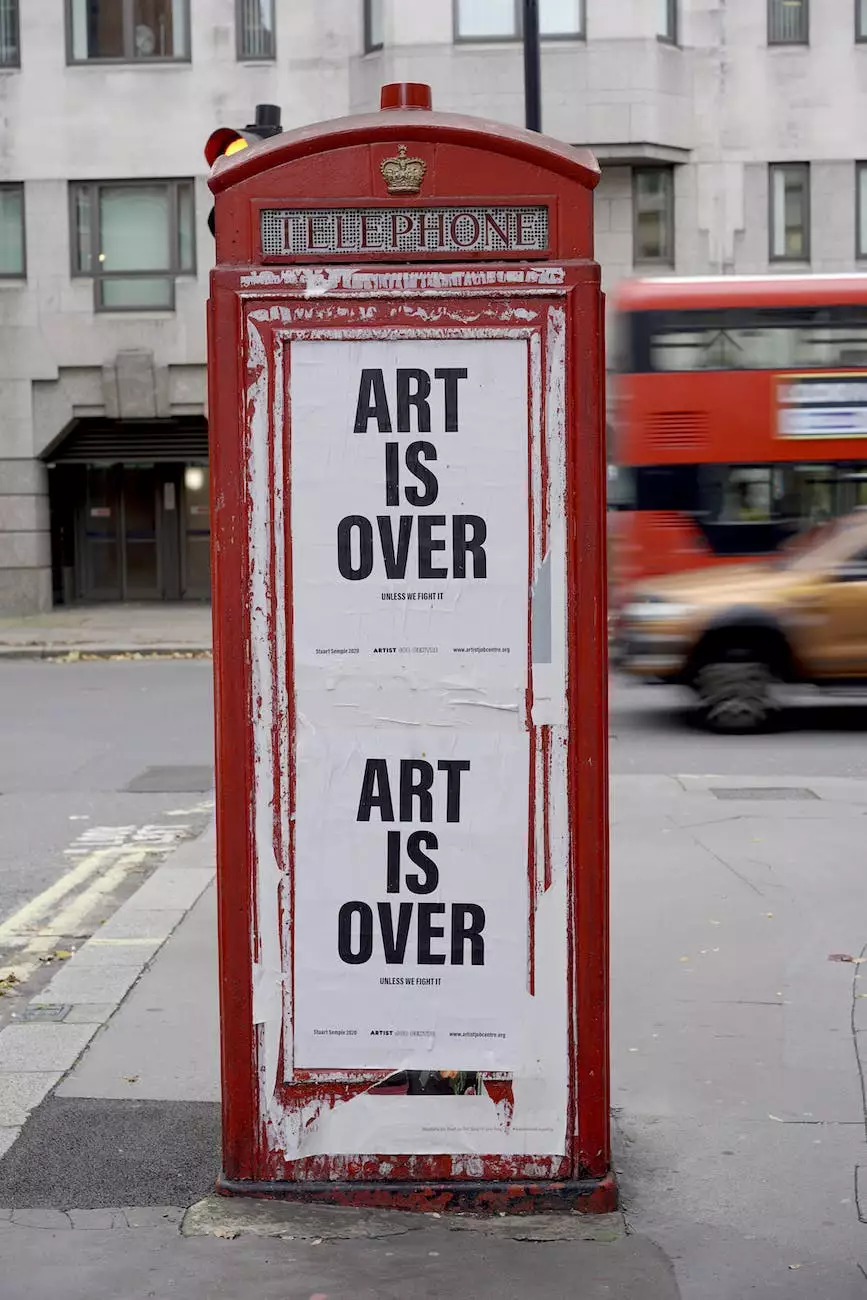 Boost Your Business with Promotional Posters
Are you looking for an effective way to promote your business and grab the attention of your target audience? Look no further! Simply SEO is here to provide top-notch poster promotion services that will help your brand stand out from the competition.
Why Choose Simply SEO for Poster Promotion?
At Simply SEO, we specialize in creating high-quality promotional posters that not only catch the eye but also deliver your message effectively. Our team of expert designers and copywriters understand the importance of crafting visually appealing and compelling posters that leave a lasting impression on your audience.
1. Eye-Catching Designs
Our talented designers have a keen eye for aesthetics and are skilled in creating visually stunning poster designs. We know how to use colors, fonts, and images to grab attention and make your poster stand out. With our creative designs, you can be certain that your promotional posters will leave a lasting impact on potential customers.
2. Compelling Copywriting
A well-designed poster is only half the battle won - the content also plays a crucial role in delivering your message effectively. Our team of experienced copywriters will craft persuasive and impactful copy that resonates with your target audience. We focus on highlighting the benefits of your products or services, compelling customers to take action.
3. Targeted Marketing
We understand that different businesses have different target audiences. With our poster promotion services, we ensure that your message reaches the right people at the right time. By conducting thorough market research and understanding your business, we tailor our designs and content to appeal to your specific audience, increasing the chances of success.
4. High-Quality Printing
Our dedication to excellence extends to the production phase. We work with trusted printing partners to ensure that your posters are printed on high-quality materials, resulting in a professional finish. The combination of our stellar designs and premium printing helps create stunning promotional posters that reflect the quality of your brand.
Stand Out from the Competition with Simply SEO
When it comes to poster promotion, Simply SEO is a name you can trust. With our expertise in the field of SEO services, we understand the importance of creating content that not only impresses your audience but also ranks well on search engines.
By choosing Simply SEO for your poster promotion needs, you can expect:
Unmatched Creativity: Our team of designers brings a fresh perspective to every project, ensuring that your promotional posters are unique and captivating.
Effective Communication: We collaborate closely with you to understand your goals and objectives, ensuring that our designs and content align perfectly with your brand message.
Timely Delivery: We value your time and strive to deliver our projects on or before the agreed-upon deadlines.
Measurable Results: We provide analytics and insights into the performance of your promotional posters, helping you track their impact and make data-driven decisions for future campaigns.
Customer Satisfaction: Our ultimate goal is to exceed your expectations and leave you completely satisfied with our services. We pride ourselves on building long-lasting partnerships with our clients.
Contact Simply SEO Today for Outstanding Poster Promotion
Ready to take your business to the next level with eye-catching promotional posters? Contact Simply SEO today and let our team of experts create visually stunning designs and compelling content that will help your brand shine.
No matter the size or nature of your business, our poster promotion services are tailored to suit your unique requirements. Stand out from the competition and leave a lasting impression on your target audience with Simply SEO.