The Ultimate Guide to Online Advertising with Facebook Ads
Dec 23, 2018
Resources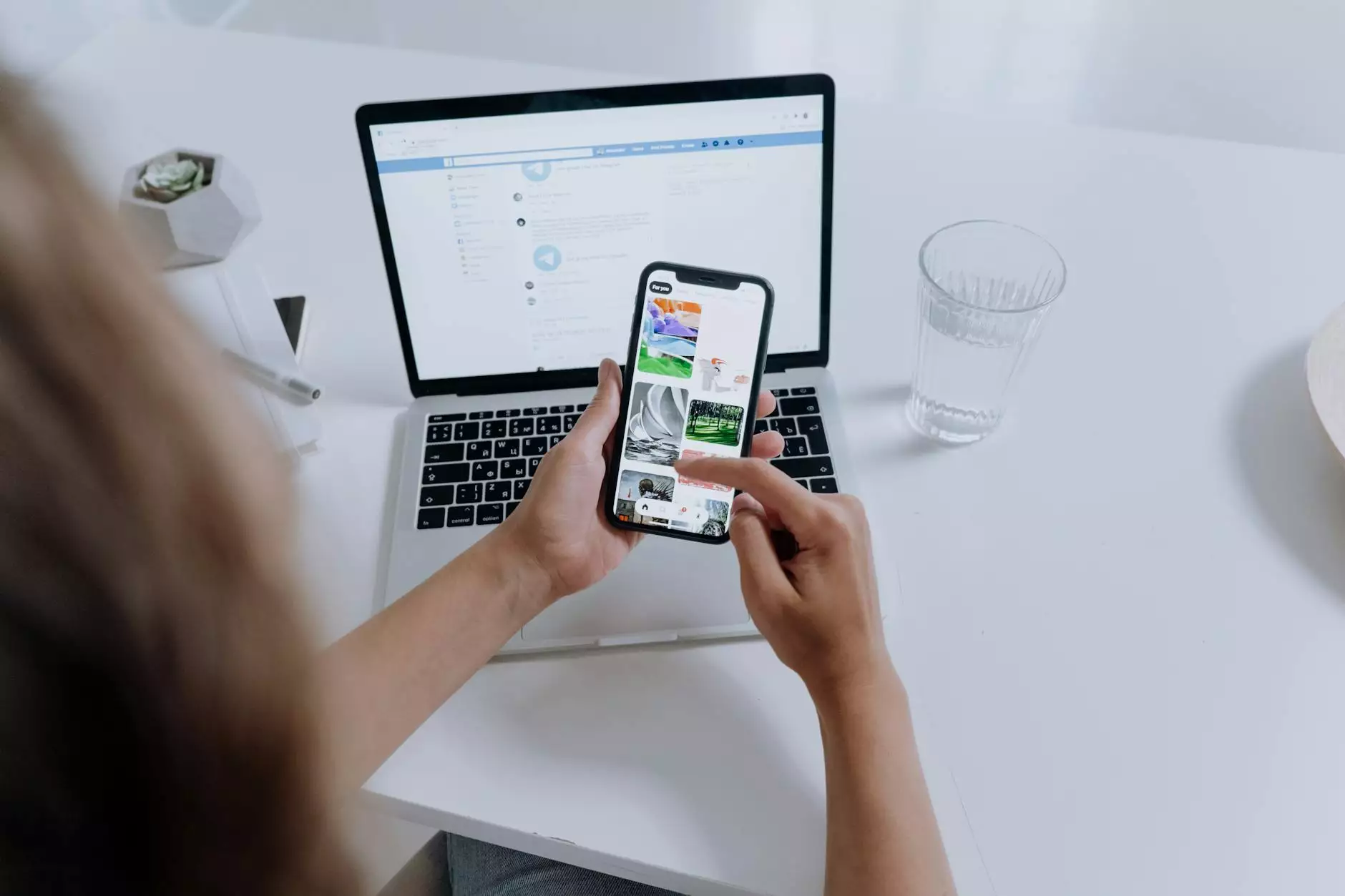 Introduction
Welcome to Simply SEO's ultimate guide to leveraging Facebook Ads for your online advertising needs. In today's digital landscape, Facebook has emerged as one of the most powerful platforms for businesses to reach their target audience and drive conversions. In this comprehensive guide, we will explore everything you need to know about creating successful ads on Facebook.
Chapter 1: Understanding Facebook Ads
Before diving into the intricacies of Facebook advertising, let's first understand the basics. Facebook Ads is an advertising platform that allows businesses to promote their products, services, or content to a highly targeted audience. With billions of active users, Facebook offers unparalleled reach and targeting capabilities.
Facebook Ads operates on a bidding system, where businesses bid to have their ads displayed to a specific audience. The platform provides various ad formats, including image ads, video ads, carousel ads, and more, enabling businesses to choose the best format to convey their message effectively.
1.1 The Benefits of Facebook Advertising
Facebook Ads offers several benefits that make it a preferred choice for businesses:
Unmatched Targeting Options: With Facebook's robust targeting features, you can reach your ideal audience based on demographics, interests, behavior, location, and more.
Increased Brand Visibility: By leveraging Facebook's vast user base, you can significantly enhance your brand's visibility and increase awareness of your products or services.
Cost-Effective Advertising: Facebook Ads provides flexibility in budgeting, allowing businesses of all sizes to run cost-effective campaigns and achieve their advertising goals.
Advanced Analytics: The platform offers detailed insights and analytics, enabling you to measure the performance of your ads and optimize accordingly.
Chapter 2: Creating Effective Facebook Ads
Now that you understand the foundations of Facebook Ads, let's explore how to create effective and compelling ads that drive results.
2.1 Defining Your Advertising Goals
Before embarking on your Facebook advertising journey, it's crucial to define your advertising goals. Are you looking to generate leads, increase website traffic, boost sales, or enhance brand awareness? Clearly defining your objectives will help shape your ad strategy and optimize your campaign's performance.
2.2 Crafting Compelling Ad Copy
Your ad copy plays a crucial role in capturing the attention of your target audience. It needs to be concise, persuasive, and action-oriented. Highlight the unique features and benefits of your products or services, and use language that resonates with your target market.
Remember to include relevant keywords in your ad copy to improve its visibility on search engines. This will help your ad rank higher in organic search results, increasing its chances of being seen by your target audience.
2.3 Designing Engaging Visuals
In the visually-driven world of Facebook, eye-catching visuals are essential for grabbing the attention of users scrolling through their newsfeeds. Use high-quality images or videos that align with your brand's identity and evoke the desired emotions in your audience.
Ensure that your visuals are properly optimized for Facebook's ad formats to ensure optimal performance.
2.4 Leveraging Targeting Options
Facebook offers unparalleled targeting options, allowing you to reach your ideal customers with precision. Utilize the platform's targeting features to define your audience based on demographics, interests, behaviors, and more.
Additionally, consider creating custom audiences by leveraging data from your existing customer base. Facebook's Lookalike Audience feature enables you to reach users who share similar characteristics with your current customers, increasing the chances of conversion.
Chapter 3: Optimizing Facebook Ad Campaigns
To maximize the effectiveness of your Facebook Ads, it's essential to continuously optimize your campaigns. Here are some key strategies to consider:
3.1 Monitoring Performance Metrics
Regularly monitor and analyze performance metrics such as click-through rates, conversion rates, and cost per acquisition. Understand which ads are performing well and identify areas for improvement.
Facebook's Ads Manager provides detailed analytics and reporting tools to help you make data-driven decisions and refine your campaigns accordingly.
3.2 A/B Testing
Experiment with different ad variations to identify which elements resonate best with your target audience. Test different ad copy, visuals, headlines, and calls-to-action to uncover the most effective combination.
By continuously optimizing your ads through A/B testing, you can improve their performance and achieve better results.
3.3 Retargeting Strategies
Retargeting is a powerful strategy to re-engage users who have previously interacted with your brand. Create custom audiences based on website visitors, engagement with previous ads, or specific actions taken on your website.
By targeting these warm leads with tailored messaging, you can increase the likelihood of conversion and drive higher ROI.
Conclusion
Congratulations! You now possess the knowledge to unlock the full potential of Facebook Ads for your online advertising needs. Remember to continuously monitor and optimize your campaigns to stay ahead of the competition.
If you require professional assistance in leveraging Facebook Ads or any other aspect of SEO services, Simply SEO is here to help. Our team of experts specializes in providing top-notch SEO solutions for businesses in the Business and Consumer Services industry. Contact us today to supercharge your online advertising efforts!