The Managing Partners Podcast - Top Law Firm Marketing
Nov 28, 2021
Resources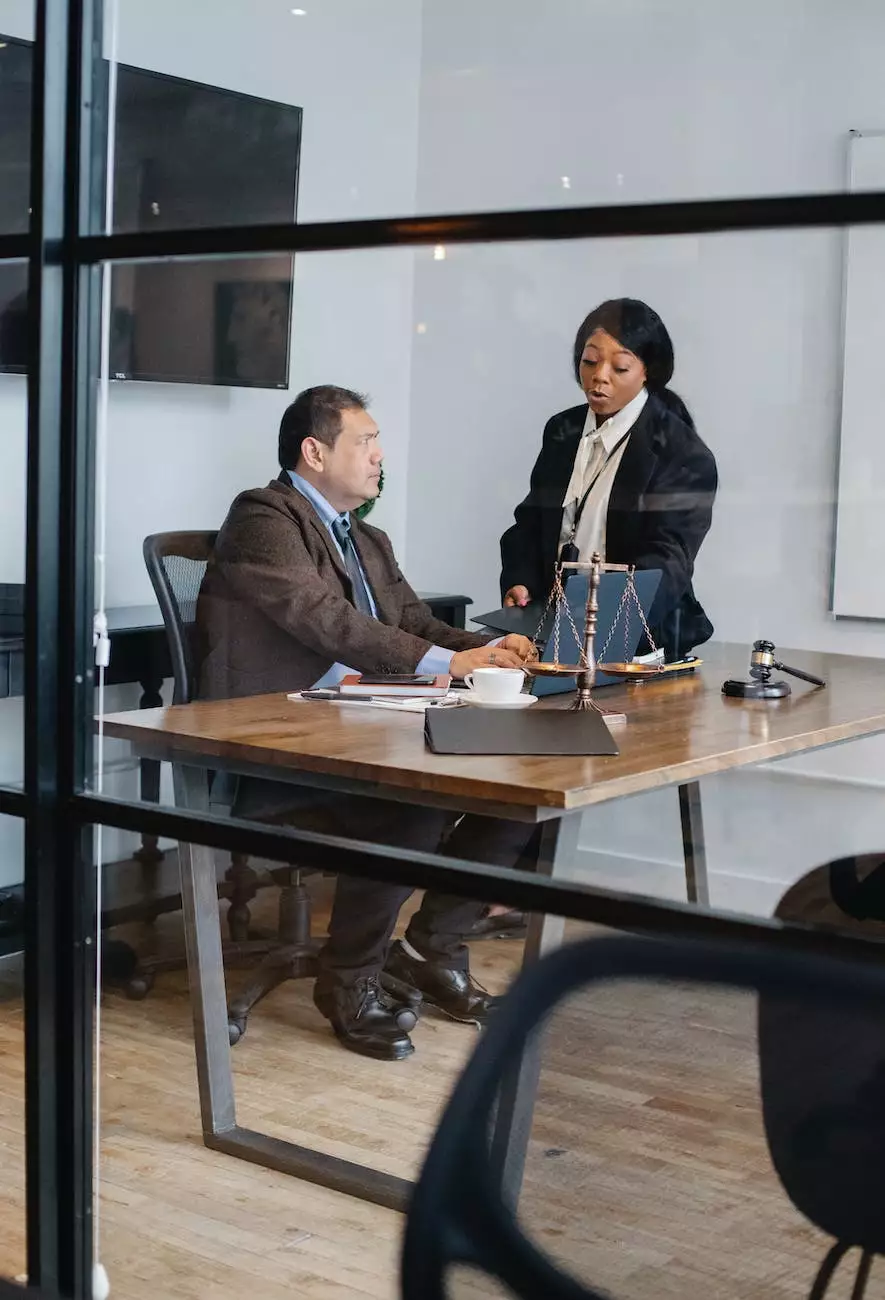 Introduction
Welcome to the Managing Partners Podcast, your ultimate resource for law firm marketing strategies. Brought to you by Simply SEO, a trusted name in the SEO services industry, this podcast aims to empower managing partners like yourself with the knowledge and tools needed to thrive in a competitive online landscape. Our expert hosts, experienced law firm marketers, and industry leaders will share their insights and secrets to help you navigate the world of digital marketing and drive your law firm's success.
Why Law Firm Marketing Matters
Effective marketing is essential for law firms to establish their brand, attract potential clients, and stand out from the competition. In today's digital era, having a strong online presence is crucial for reaching your target audience and showcasing the unique value your law firm offers. By investing in law firm marketing strategies, you can enhance your visibility, build trust with potential clients, and ultimately grow your business.
However, navigating the complex world of online marketing can be challenging. That's why Simply SEO has created the Managing Partners Podcast. We want to provide you with actionable insights and expert advice that will help you achieve your law firm's marketing goals.
Topics We Cover
Our podcast covers a wide range of topics relevant to law firm marketing. From search engine optimization (SEO) to content marketing, paid advertising to social media strategies, we leave no stone unturned. Our episodes feature in-depth discussions on:
1. Effective SEO Strategies for Law Firms
Discover the latest SEO techniques tailored specifically for law firms. Learn how to optimize your website's structure, identify profitable keywords, and improve your organic search rankings. Our experts will share best practices to help you attract more targeted traffic and convert visitors into clients.
2. Creating Engaging Content
Compelling content is at the heart of successful online marketing. We delve into the art of creating engaging blog posts, articles, videos, and podcasts that resonate with your target audience. Our guests will share their content creation strategies, including tips for developing powerful headlines, structuring effective storytelling, and incorporating visually appealing elements.
3. Paid Advertising and PPC
Learn how to leverage paid advertising channels such as Google Ads and social media platforms to reach a wider audience and maximize your law firm's visibility. We discuss different types of ad campaigns, effective targeting strategies, and how to optimize your budget for the best return on investment (ROI).
4. Harnessing the Power of Social Media
Social media platforms offer unique opportunities for law firms to connect with their target audience and establish thought leadership. Discover the secrets to building an engaging social media presence, creating compelling content, and using social media platforms to generate leads and referrals.
5. Online Reputation Management
Your law firm's reputation is a critical asset. Our experts discuss effective strategies for managing and enhancing your online reputation, including proactive reputation monitoring, responding to client reviews, and utilizing online review platforms to your advantage.
Why Choose Simply SEO?​
At Simply SEO, we are dedicated to helping law firms succeed in the digital space. With our extensive experience in the SEO services industry, we have a deep understanding of the unique challenges and opportunities that law firms face. By choosing Simply SEO, you benefit from:
Expertise in Law Firm Marketing: Our team of seasoned professionals specializes in law firm marketing, ensuring that our strategies are tailored to the specific needs of your industry. We stay up-to-date with the latest marketing trends to deliver exceptional results.
Proven Track Record: Over the years, we have successfully helped numerous law firms achieve their marketing goals. Our clients have experienced increased website traffic, higher conversion rates, and improved online visibility.
Custom Solutions: We take a personalized approach to each law firm we work with, understanding that one size does not fit all. Our team develops custom marketing strategies based on your firm's unique strengths, target audience, and goals.
Transparent Communication: We believe in fostering strong relationships with our clients through open and transparent communication. You can rely on us to keep you informed about progress, challenges, and recommendations every step of the way.
Get Started with Simply SEO Today!
Ready to take your law firm's online marketing efforts to the next level? Tune in to the Managing Partners Podcast and unlock the secrets to success. With Simply SEO by your side, you have a trusted partner who is committed to empowering your law firm's growth. Contact us today to learn more about our comprehensive SEO services and how we can help you outrank your competition, attract more clients, and achieve your business objectives.