How Creative Agencies Can Leverage AI - NJI Media
Aug 3, 2023
Blog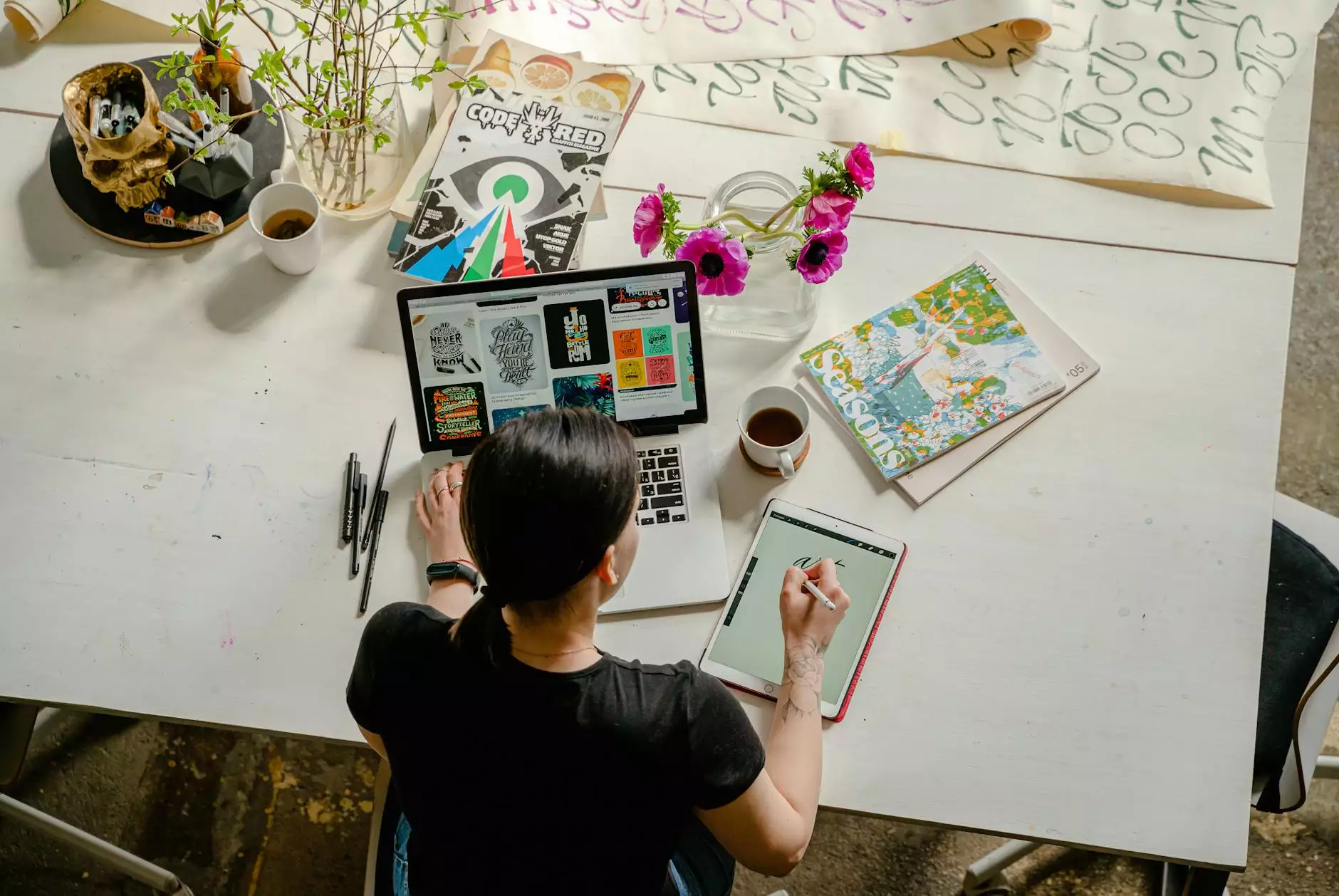 Introduction
In today's digital age, creative agencies are constantly seeking innovative solutions to stay competitive and drive remarkable results for their clients. Artificial Intelligence (AI) has emerged as a powerful tool that can revolutionize creative processes, optimize workflows, and deliver enhanced user experiences. At NJI Media, we understand the potential AI holds for creative agencies, and we are here to guide you on how to effectively leverage it for your business growth.
The Power of AI in Creative Agency Workflow
AI technology has rapidly advanced in recent years, enabling creative agencies to automate tasks, gain deeper insights, and drive data-informed decision making. By integrating AI into your workflow, you can unlock many benefits that can make a significant impact on your agency's success.
1. AI-Powered Content Creation
Creating compelling and personalized content is essential for engaging audiences and driving conversions. AI can assist creative agencies in generating high-quality content at scale. Through natural language processing and machine learning algorithms, AI can analyze large datasets, identify trends, and generate content tailored to specific target audiences. This enables creative agencies to deliver more timely and relevant content that resonates with their clients' customers.
2. Intelligent Data Analysis
Data analysis plays a crucial role in understanding customer behavior, identifying market trends, and optimizing marketing strategies. AI-powered data analytics tools can efficiently process large volumes of data, uncover patterns, and provide actionable insights. Creative agencies can leverage these insights to refine their campaigns, target the right audience, and improve overall campaign performance.
3. Enhanced User Experience
User experience (UX) is a key factor in the success of any digital initiative. AI technologies, such as chatbots and virtual assistants, can enhance UX by providing personalized interactions, optimizing customer support, and streamlining user journeys. By integrating AI-powered solutions into their digital products, creative agencies can deliver memorable and seamless user experiences that drive customer satisfaction and loyalty.
4. Automated Marketing Campaigns
Running efficient marketing campaigns requires significant time and effort. AI can automate various elements of the campaign workflow, such as audience segmentation, ad placement, and performance tracking. By leveraging AI's automation capabilities, creative agencies can save time and resources, allowing them to focus on strategy, creativity, and delivering exceptional results for their clients.
Leveraging AI for Business Growth
As a leading SEO services provider in the business and consumer services industry, Simply SEO understands the importance of incorporating AI into your overall digital strategy. With our expertise and tailored AI solutions, we can help creative agencies unlock new growth opportunities and drive long-term success.
1. AI-Driven Keyword Research
Keyword research forms the foundation of any successful SEO campaign. With AI-powered tools, Simply SEO can conduct comprehensive keyword research, identify relevant search terms, and uncover valuable insights into search intent and user behavior. By leveraging AI-driven keyword research, creative agencies can optimize their content and improve organic search visibility, leading to increased website traffic and higher conversion rates.
2. Intelligent Content Optimization
Producing high-quality content alone is not enough to achieve optimal search rankings. Simply SEO's AI-driven content optimization strategies take into account multiple factors, including keyword density, readability, and semantic relationships. By leveraging AI-powered content optimization techniques, creative agencies can ensure their content meets search engine requirements while delivering engaging and informative experiences for their target audience.
3. Personalized User Experiences
AI-powered personalization is a game-changer when it comes to providing tailored user experiences. Simply SEO can help creative agencies implement AI-powered recommendation engines and dynamic content personalization to deliver customized experiences based on user preferences, behaviors, and demographics. By delivering personalized experiences, creative agencies can significantly increase user engagement, drive conversions, and foster brand loyalty.
4. AI-Enhanced Performance Tracking
Accurate performance tracking is critical to measuring the success of SEO campaigns. Simply SEO's AI-enhanced performance tracking solutions can provide real-time data analysis, allowing creative agencies to monitor campaign performance, identify areas for improvement, and make data-informed decisions. By leveraging AI's tracking capabilities, creative agencies can continually optimize their strategies and enhance their clients' ROI.
Conclusion
Creative agencies' ability to leverage AI technologies is crucial for staying ahead in the competitive digital landscape. By integrating AI into their workflows, creative agencies can streamline processes, enhance user experiences, and drive remarkable results for their clients. As a leading provider of SEO services, Simply SEO is committed to helping creative agencies navigate the world of AI and achieve sustainable business growth. Contact us today to learn more about our AI-driven solutions and take your agency to new heights.