Celebrating Black Trailblazers in the LGBTQ+ Community
Oct 6, 2017
Resources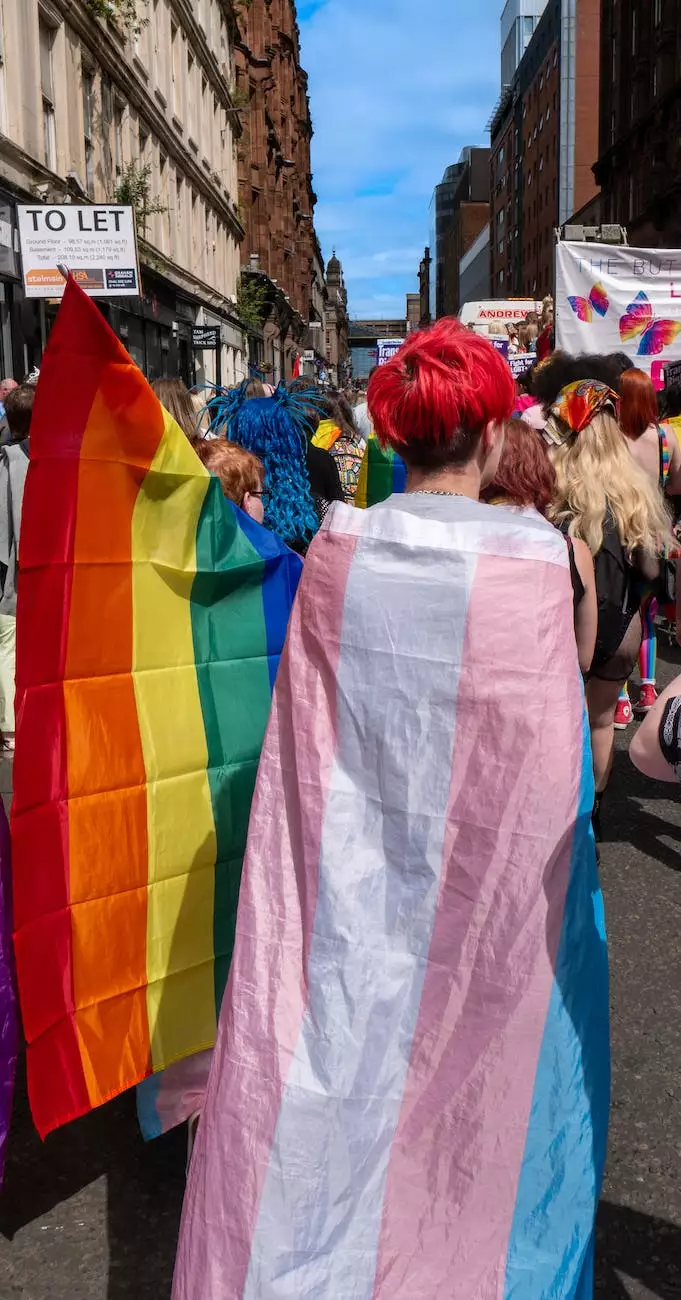 Welcome to Simply SEO, where we are proud to celebrate the remarkable accomplishments of Black trailblazers in the LGBTQ+ community. In this article, we shine a light on the strength, resilience, and impact of individuals who have made significant contributions to society while navigating the complexities of their identities. Join us in honoring these inspiring figures who have shaped history and advocated for positive change.
1. Bayard Rustin: A Champion for Civil Rights
Bayard Rustin was a prominent activist and organizer, who played a crucial role in the Civil Rights Movement. Despite facing discrimination based on his race and sexual orientation, Rustin became a prominent advocate for nonviolent resistance and played a key role in organizing the historic March on Washington. His tireless efforts paved the way for equal rights, inspiring generations to come.
2. Audre Lorde: Amplifying the Voices of Marginalized Communities
Audre Lorde, a renowned poet, essayist, and activist, fearlessly addressed societal issues including sexism, racism, and homophobia. As a Black lesbian feminist, Lorde highlighted the importance of intersectionality in understanding and addressing the struggles faced by marginalized communities. Her powerful words and impactful work continue to resonate in the fight for equality.
3. Marsha P. Johnson: A Vanguard of the LGBTQ+ Rights Movement
Marsha P. Johnson, a prominent LGBTQ+ rights activist, was at the forefront of the Stonewall uprising in 1969, a pivotal event in LGBTQ+ history. A transgender woman of color, Johnson fought tirelessly for the rights of transgender individuals, facing adversity with unwavering determination. Her activism laid the foundation for advancements in LGBTQ+ rights that continue to this day.
4. James Baldwin: Challenging Social Norms Through Literature
James Baldwin, a prolific writer and social critic, explored themes of race, sexuality, and identity in his powerful literary works. Through his profound insight and unparalleled storytelling, Baldwin challenged societal norms and shed light on the experiences of Black LGBTQ+ individuals. His legacy continues to inspire meaningful conversations and promote understanding.
5. Barbara Smith: Pioneering Intersectional Feminism
Barbara Smith, an influential scholar, activist, and author, played a pivotal role in the development of intersectional feminism and the recognition of multiple identities within the movement. As an openly lesbian Black woman, Smith's work focused on inclusivity and empowerment, highlighting the importance of recognizing and addressing the intersecting forms of oppression faced by marginalized individuals.
6. Langston Hughes: Poetic Expression of LGBTQ+ Experience
Langston Hughes, a renowned poet and writer during the Harlem Renaissance, explored themes of love, identity, and the Black LGBTQ+ experience through his powerful verses. His captivating poetry allowed individuals to connect with their own emotions and experiences, opening doors to empathy and understanding. Hughes' contributions to literature continue to resonate with audiences worldwide.
7. Patrisse Cullors: Co-Founding the Black Lives Matter Movement
Patrisse Cullors, a prominent artist, activist, and organizer, co-founded the Black Lives Matter movement, which aims to combat systemic racism and inequality. As a queer Black woman, Cullors has been a vocal advocate for the rights and visibility of Black LGBTQ+ individuals within the broader struggle for justice. Her work has inspired a global movement towards equality and accountability.
8. Josephine Baker: Breaking Boundaries on the Global Stage
Josephine Baker, an iconic performer and civil rights activist, left an indelible mark on the world. Through her captivating performances and outspoken activism, Baker challenged racial stereotypes and advocated for equality. Her unwavering courage and talent continue to inspire those who seek to make a positive impact on the world.
These are just a few examples of the incredible trailblazers within the Black LGBTQ+ community, each leaving an indelible mark on history. At Simply SEO, we celebrate their courage, resilience, and contributions, and we honor their legacies by amplifying their stories.
Join us in recognizing and celebrating the achievements of these remarkable individuals who have fought for equality, justice, and visibility. By shedding light on their stories, we can inspire future generations to continue the work towards a more inclusive and equitable world.