Snapchat Lunch and Learn - NJI Media
Aug 21, 2019
Events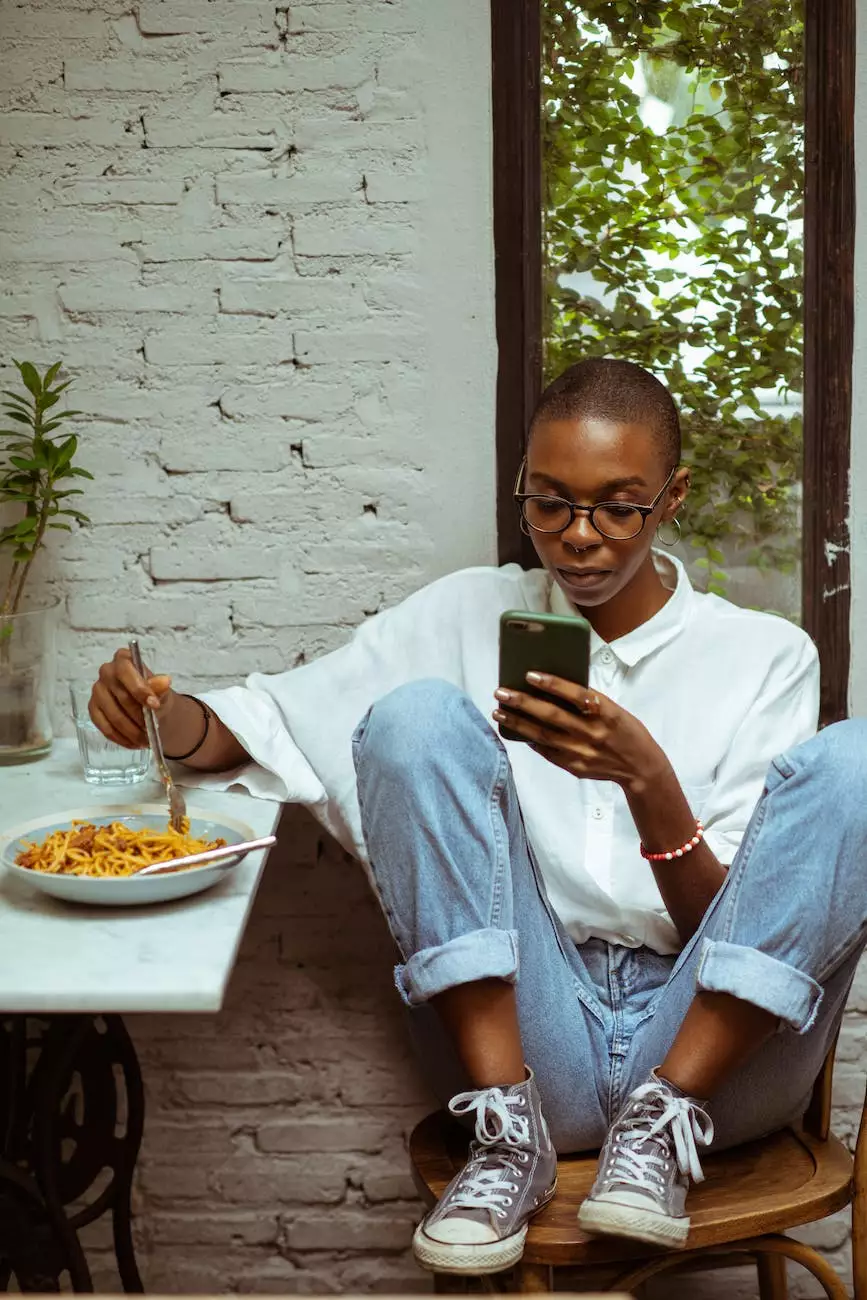 Transform Your Business with Snapchat: Join our Lunch and Learn Event!
Welcome to the Snapchat Lunch and Learn event hosted by NJI Media—an exciting opportunity to explore the power of Snapchat for businesses. Are you ready to revolutionize your marketing strategy and engage with your audience in a new way? Join us as we dive into the world of Snapchat and discover the latest tips, tricks, and strategies to effectively leverage this platform.
Why Snapchat?
Snapchat has emerged as one of the most popular social media platforms, revolutionizing the way people communicate and share content. With over 280 million daily active users worldwide, Snapchat offers a unique opportunity for businesses to connect with their target audience in an authentic and engaging manner.
By leveraging Snapchat's innovative features, such as Stories, Discover, and Lenses, businesses can build brand awareness, drive website traffic, generate leads, and increase conversions. Snapchat enables you to connect with your audience through visually appealing and highly interactive content, making it an ideal platform for capturing attention and fostering meaningful connections with your customers.
What to Expect at our Lunch and Learn Event
Our Snapchat Lunch and Learn event is designed to provide you with comprehensive insights and actionable strategies to unleash the full potential of Snapchat for your business. Led by our team of expert SEO professionals, this event will cover a wide range of topics, including:
Getting Started with Snapchat: Learn how to create an engaging Snapchat profile, set up your business account, and navigate the platform's interface.
Tips for Creating Compelling Snapchat Content: Explore different types of Snapchat content, such as Snaps, Stories, and Discover, and learn how to create visually captivating content to grab and hold your audience's attention.
Maximizing Engagement: Discover strategies to spark audience engagement, increase your followers, and build a community on Snapchat. Learn how to run engaging contests, promotions, and exclusive offers.
Utilizing Snapchat Marketing Tools: Explore the various marketing tools available on Snapchat, such as filters, geofilters, and lenses, and understand how to integrate them into your marketing campaigns.
Analyzing Performance and Measuring Success: Learn how to track and analyze your Snapchat metrics to gain valuable insights into your audience's behavior, improve your marketing strategies, and drive tangible results.
About NJI Media
NJI Media is a leading digital marketing agency specializing in SEO services for businesses in the business and consumer services industry. With a proven track record of delivering exceptional results and helping businesses achieve their online goals, NJI Media is your trusted partner in digital marketing.
Our team of SEO experts excels in crafting tailored strategies to drive organic traffic, boost search engine rankings, and maximize your online visibility. We leverage the latest SEO techniques, industry best practices, and cutting-edge tools to ensure your business stands out in the competitive online landscape.
At NJI Media, we understand the unique challenges faced by businesses in the business and consumer services category. We know how to optimize your website, enhance your online presence, and deliver measurable results that align with your business objectives.
Unlock the Power of Snapchat with NJI Media
Ready to take your business to the next level with Snapchat? Join our Lunch and Learn event and arm yourself with the knowledge and expertise to succeed on this dynamic platform. Stay ahead of the competition, engage with your audience in meaningful ways, and drive business growth with Snapchat and NJI Media by your side.
Contact us today to reserve your spot at our Snapchat Lunch and Learn event and let's unlock the full potential of Snapchat for your business!