Marketing for Schools & Online Educators
May 18, 2022
Resources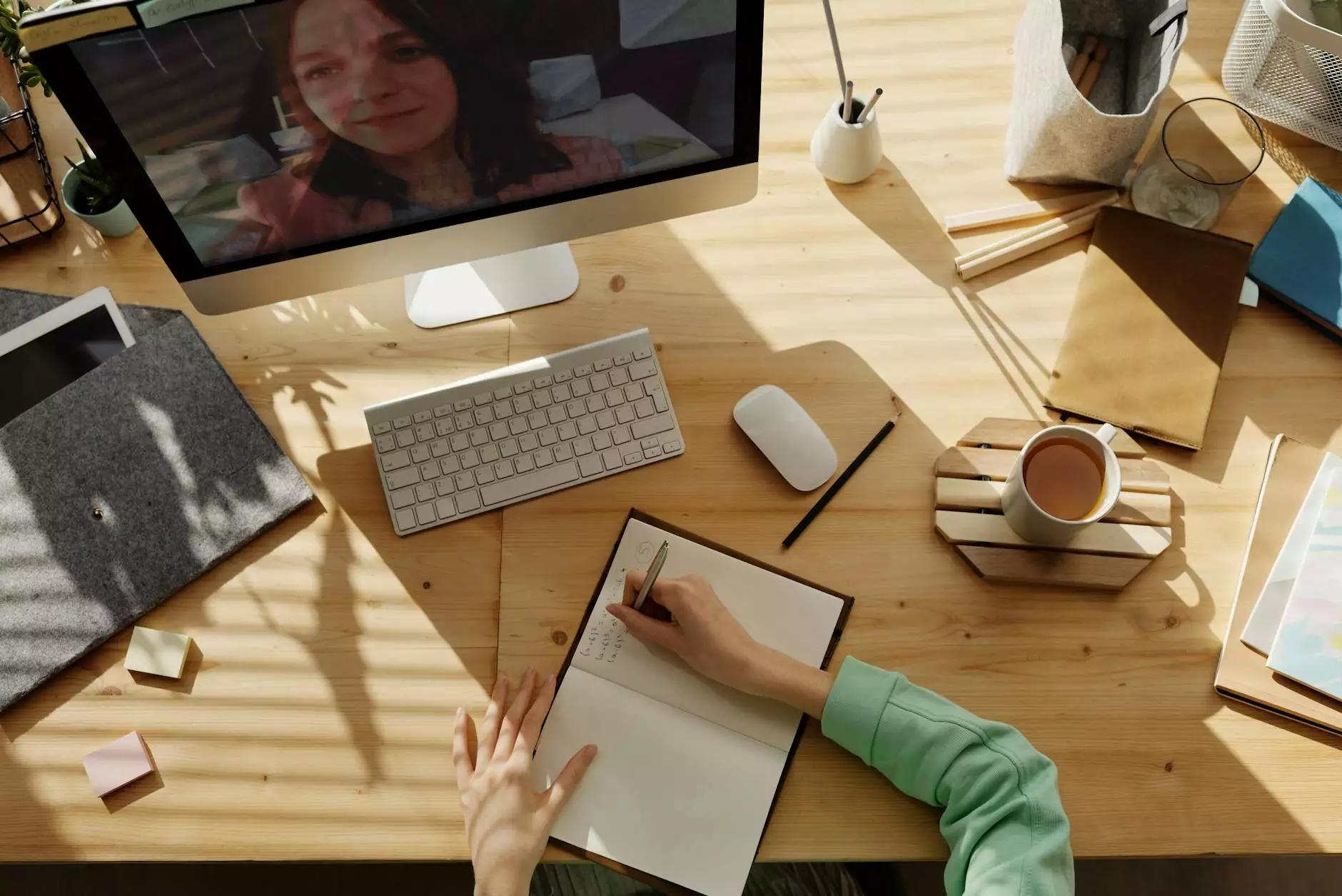 Introduction
Welcome to Simply SEO, your trusted partner in digital marketing for schools and online educators. We specialize in providing tailored marketing solutions that help educational institutions thrive in the digital landscape. Our comprehensive strategies are designed to maximize visibility, drive engagement, and boost enrollment numbers. With our expertise, your school or online education business can reach a wider audience, enhance your brand, and achieve long-term success.
Why Marketing Matters for Schools & Online Educators
In today's competitive educational landscape, effective marketing is more important than ever. Gone are the days when schools solely relied on word-of-mouth referrals and traditional advertising methods. With the rise of online learning and increased accessibility to educational resources, institutions need to adapt their marketing strategies to stay relevant and attract students.
By investing in targeted marketing efforts, schools and online educators can:
Increase Enrollment: A well-executed marketing plan can generate leads, improve awareness, and ultimately increase student enrollment. By effectively showcasing your institution's unique value proposition and highlighting your academic offerings, you'll attract prospective students who are actively seeking educational opportunities.
Enhance Brand Visibility: Building a strong brand presence is crucial for schools and online educators. With the right marketing strategies, you can bolster your institution's reputation, gain credibility, and stand out among competitors. A recognizable and respected brand will reassure prospective students and their families of your commitment to quality education.
Expand Reach: Digital marketing enables schools to target a global audience of potential students. By utilizing search engine optimization (SEO), social media marketing (SMM), and content marketing, you can connect with individuals who are actively searching for educational options online. This expands your institution's reach, allowing you to tap into new markets and demographics.
Engage with Communities: Marketing provides schools and online educators with opportunities to engage with their local communities and build meaningful relationships. By participating in events, partnering with local organizations, and sharing valuable educational resources, you can foster trust, create goodwill, and demonstrate your institution's dedication to community impact.
Our Approach: Tailored Marketing Strategies for Educational Institutions
At Simply SEO, we understand that every educational institution has unique strengths, challenges, and goals. That's why we offer personalized marketing strategies that align with your institution's vision and target audience. Our team of experienced professionals will work closely with you to develop a comprehensive marketing plan that drives tangible results.
Understanding Your Institution
We believe in getting to know your institution inside and out. We conduct detailed research and analysis to understand your target audience, competitive landscape, and industry trends. By gaining insights into your institution's strengths, culture, and goals, we can develop a customized marketing strategy that highlights your competitive advantages.
Optimizing Your Online Presence
In today's digital world, a strong online presence is essential for schools and online educators. Our team of SEO experts will optimize your website to improve search engine rankings, increase organic traffic, and drive relevant leads. We'll conduct in-depth keyword research, optimize on-page elements, and create compelling content that resonates with your target audience.
Social Media Marketing & Content Creation
Social media platforms are invaluable tools for reaching and engaging with students, parents, and educational communities. We'll develop a customized social media strategy to promote your institution, share engaging content, and foster meaningful connections. Our talented content creators will develop high-quality articles, blog posts, and videos, positioning your educational institution as a thought leader in your field.
Measuring Success with Analytics
With Simply SEO, you'll never be in the dark about your marketing efforts' effectiveness. We employ advanced analytics tools to track and measure key performance indicators (KPIs). We'll provide regular reports that highlight your campaign's progress, areas of success, and opportunities for improvement. Our data-driven approach ensures that your marketing budget is invested wisely.
Partner with Simply SEO for Your Marketing Success
Simply SEO has a proven track record of success when it comes to helping educational institutions establish a robust online presence. Our team of experts is passionate about empowering schools and online educators to thrive in the digital space. By partnering with Simply SEO, you'll gain a competitive edge, attract quality students, and enjoy long-term growth.
Reach out to us today to learn more about our comprehensive marketing solutions and how we can help your institution achieve its goals. Let's work together to make your school or online education business a standout success.
© 2022 Simply SEO. All rights reserved | Designed by Simply SEO