Converting PDFs to EPUB and MOBI Format E-books
Feb 24, 2022
Resources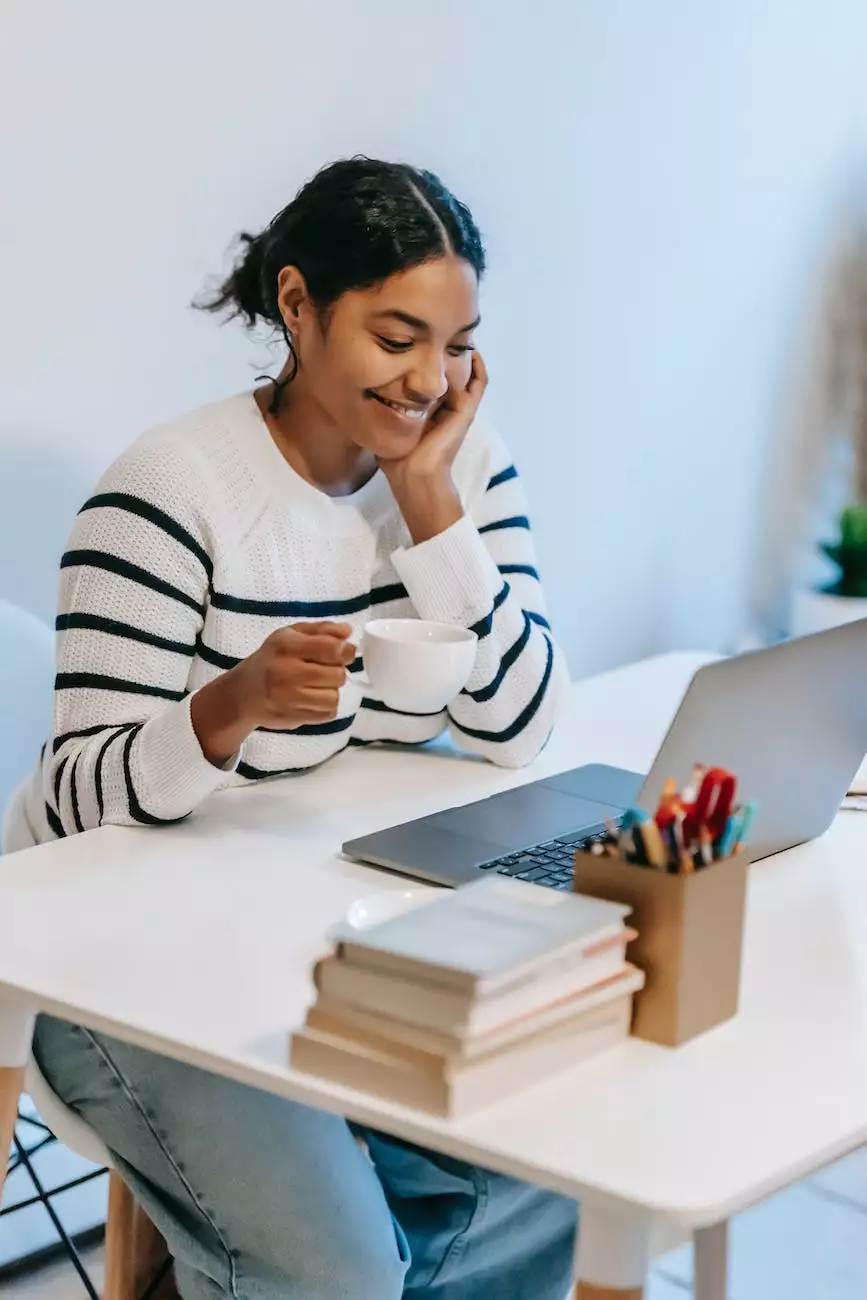 The Ultimate Guide by Simply SEO
Welcome to Simply SEO's comprehensive guide on converting PDFs to EPUB and MOBI format e-books. Our team of experts has compiled this detailed guide to help you effortlessly turn your PDF documents into versatile e-book formats. By following our step-by-step instructions, you'll learn the ins and outs of the conversion process, enabling you to reach a wider audience and enhance the reading experience for your e-book lovers.
Understanding EPUB and MOBI Formats
Before diving into the conversion process, let's discuss the two primary e-book formats: EPUB and MOBI. Both formats are designed to provide flexibility and compatibility across various e-readers, tablets, and smartphones. Understanding the differences between them will help you make an informed decision on which format to choose.
EPUB Format
EPUB, short for Electronic Publication, is an open e-book standard maintained by the International Digital Publishing Forum (IDPF). It is widely supported by major e-readers such as Amazon Kindle, Apple Books, Kobo, and others. EPUB files are highly customizable, allowing readers to adjust font sizes, layouts, and backgrounds according to their preferences. EPUB also supports interactive features like bookmarks, annotations, and hyperlinks, making it ideal for non-fiction, educational, and multimedia-rich content.
MOBI Format
MOBI, short for Mobipocket, is an e-book format developed by Mobipocket SA. It gained popularity through Amazon's Kindle devices and apps. While MOBI shares similarities with EPUB, it uses a proprietary format and has some limitations in terms of customization. However, MOBI files are known for their seamless integration with Amazon's Kindle platform, enabling readers to synchronize their reading progress across multiple devices.
The Benefits of Converting PDFs to EPUB and MOBI Formats
By converting PDFs to EPUB and MOBI formats, you unlock a range of benefits that enhance the reading experience and broaden your e-book's accessibility. Let's explore some of these advantages:
1. Responsive Layout
EPUB and MOBI formats ensure that your e-books adapt to different screen sizes and orientations. Readers can enjoy a seamless reading experience whether they're using a smartphone, tablet, or e-reader.
2. Customizable Fonts
Gone are the days of limited standard fonts. EPUB and MOBI allow readers to choose from a wide variety of fonts, enabling them to personalize their reading experience and improve readability.
3. Dynamic Content
EPUB, in particular, supports interactive features such as multimedia elements, hyperlinks, and cross-references. This enables you to create engaging e-books with rich content that goes beyond plain text.
4. Accessibility Features
EPUB format provides enhanced accessibility features, making your e-books accessible to people with visual impairments or reading disabilities. These features include text-to-speech functionality and support for screen readers.
5. Broad Distribution
EPUB and MOBI formats are commonly supported by major e-book platforms, online retailers, and libraries. By converting your PDFs, you can reach a larger audience and expand your e-book's distribution without any compatibility issues.
Converting PDFs to EPUB and MOBI: Step-by-Step Guide
Now that you understand the benefits, let's delve into the step-by-step process of converting your PDFs to EPUB and MOBI formats. Follow these instructions carefully to ensure a successful conversion:
Step 1: Choose the Right Conversion Tool
The first step is to select a reliable conversion tool that can accurately convert your PDFs into EPUB and MOBI formats. There are several third-party software options available, both free and paid. Look for tools that provide high-quality conversion and support the features you require.
Step 2: Prepare Your PDF Document
Prior to conversion, it's important to prepare your PDF document for optimal results. This includes ensuring that your document is properly formatted, with consistent fonts, styles, and headings. Remove any unnecessary graphics or images that may cause distortion during the conversion process.
Step 3: Convert to EPUB Format
Launch the chosen conversion tool and locate the option to convert to EPUB format. Follow the tool's instructions, which usually involve selecting your PDF file and customizing conversion settings such as font embedding, metadata, and formatting. Once you've made the necessary adjustments, initiate the conversion process.
Step 4: Validate and Fine-Tune
After the conversion, it's essential to validate your EPUB file using an EPUB validation tool. These tools ensure that your e-book complies with the EPUB specifications and highlights any potential issues or errors that need to be resolved. Make the necessary adjustments as per the tool's recommendations.
Step 5: Convert to MOBI Format
If you intend to distribute your e-book via Amazon's Kindle platform, converting to MOBI format is necessary. Similar to the EPUB conversion process, you'll need to use a reliable conversion tool that supports MOBI. Follow the tool's instructions, select your EPUB file, and adjust the conversion settings accordingly.
Step 6: Test and Preview
Before finalizing your converted e-books, it's crucial to thoroughly test and preview them using dedicated e-book reading software or devices. This step allows you to identify any formatting inconsistencies, font issues, or content errors that may have occurred during the conversion process.
Step 7: Distribute and Promote
Now that your PDF has been successfully converted to EPUB and MOBI formats, you're ready to distribute and promote your e-books. Make use of platforms such as Amazon Kindle Direct Publishing, Apple Books, and other e-book marketplaces to reach your target audience. Implement effective marketing strategies to increase visibility and drive downloads.
Conclusion
Converting PDFs to EPUB and MOBI format e-books opens up a world of possibilities for authors, publishers, and content creators. The ability to deliver responsive, customizable, and interactive e-books significantly enhances the reading experience and widens your reach. By following the step-by-step guide provided by Simply SEO, you can efficiently convert your PDFs into EPUB and MOBI formats, giving your readers the best possible e-book experience. Start transforming your PDFs into captivating e-books today!