About Rachel Wu - Simply SEO
Nov 23, 2021
Team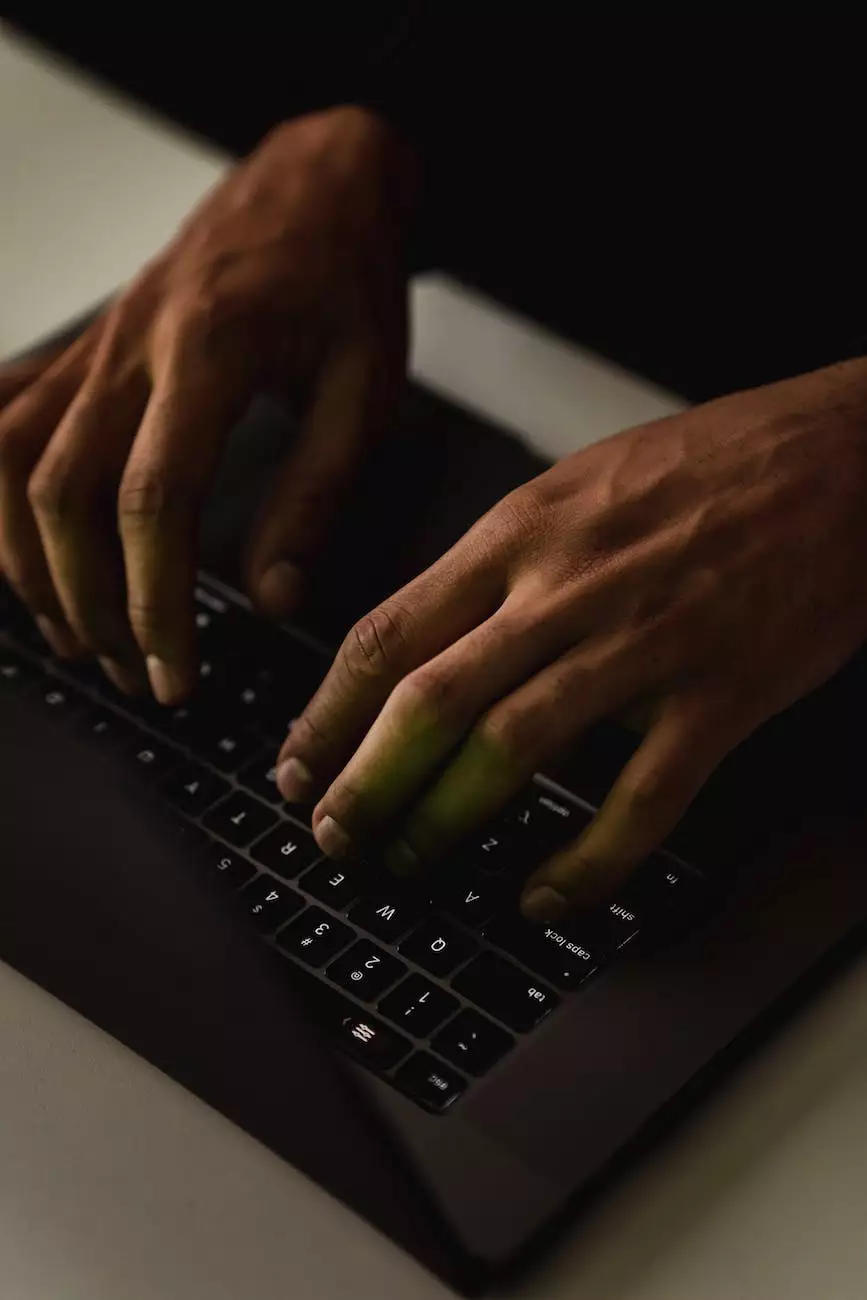 Welcome to the page dedicated to Rachel Wu, an exceptional SEO professional at Simply SEO. With her extensive knowledge and expertise in the field, Rachel has helped numerous businesses attain top rankings in search engine results pages (SERPs).
Background and Experience
Rachel has been working in the SEO industry for over a decade and has gained a reputation for delivering outstanding results for her clients. She has a deep understanding of search engine algorithms and stays up-to-date with the latest trends in the ever-evolving digital landscape.
Having worked with businesses across various industries, Rachel possesses a comprehensive understanding of the challenges faced by different sectors and tailors her strategies accordingly. She has helped numerous businesses in the business and consumer services industry dominate their respective markets.
Expertise
As an expert in SEO services, Rachel possesses a wide range of skills and knowledge that contribute to her clients' success. Her expertise includes:
Keyword Research and Analysis: Rachel conducts thorough keyword research to identify the most relevant and valuable keywords for your business. This forms the foundation of an effective SEO strategy.
On-Page Optimization: Rachel optimizes your website's on-page elements including meta tags, headers, content, and URLs to enhance its visibility and relevance to search engines.
Content Strategy: Rachel develops a comprehensive content strategy that focuses on creating valuable, informative, and engaging content to attract both visitors and search engines.
Link Building: Rachel implements ethical and strategic link building techniques to increase your website's authority and credibility in the eyes of search engines.
Technical SEO: Rachel ensures your website meets all technical requirements for optimal crawling and indexing by search engines. This includes site speed optimization, mobile-friendliness, and schema markup.
Analytics and Reporting: Rachel utilizes advanced analytics tools to track your website's performance and provides detailed reports that measure the effectiveness of her SEO strategies.
Client Success Stories
Rachel has a proven track record of achieving outstanding results for her clients. Here are some examples of businesses she has helped:
ABC Plumbing
By implementing a tailored SEO strategy, Rachel helped ABC Plumbing increase their organic search visibility by over 150% within six months. This resulted in a significant boost in website traffic and a 120% increase in leads generated through their website.
XYZ Consulting
Rachel worked closely with XYZ Consulting to optimize their website for relevant keywords and improve their overall online presence. As a result, XYZ Consulting experienced a 200% increase in organic search traffic and a significant boost in their rankings for key industry-related terms.
Why Choose Simply SEO?
Simply SEO is a leading provider of top-notch SEO services in the business and consumer services industry. When you choose Simply SEO, you benefit from:
Proven Expertise: Our team, led by Rachel Wu, has a wealth of experience, knowledge, and a proven track record of delivering exceptional results for our clients.
Customized Strategies: We understand that each business is unique, which is why we develop customized SEO strategies tailored to your specific goals and requirements.
Transparency and Communication: We believe in open and honest communication with our clients every step of the way. You will receive regular updates and detailed reports on the progress of your SEO campaign.
Long-Term Success: We focus on sustainable SEO practices that will deliver long-term results for your business. Our strategies are designed to adapt to the ever-changing search engine algorithms.
Exceptional Customer Service: At Simply SEO, we prioritize our clients' satisfaction. Our dedicated team is always available to address any questions or concerns you may have throughout the process.
Contact Rachel Wu at Simply SEO
If you're ready to take your online presence to new heights and outrank your competitors, contact Rachel Wu at Simply SEO today. Rachel and her team will work closely with you to develop a customized SEO strategy that aligns with your business goals and delivers exceptional results. Don't miss out on the opportunity to dominate the search engine rankings in your industry!